Snowflake Dies for inspiring your Winter Layouts
If you've got snow I'm sure you are getting plenty of photos of the beautiful outdoors blanket of white. Although we've had a smattering of snow, and rain has been falling pretty steady while other days have been a bit grim or foggy. Not the most photogenic conditions.
However, I am going to show you one way to use some of the many winter dies from Mosaic Moments.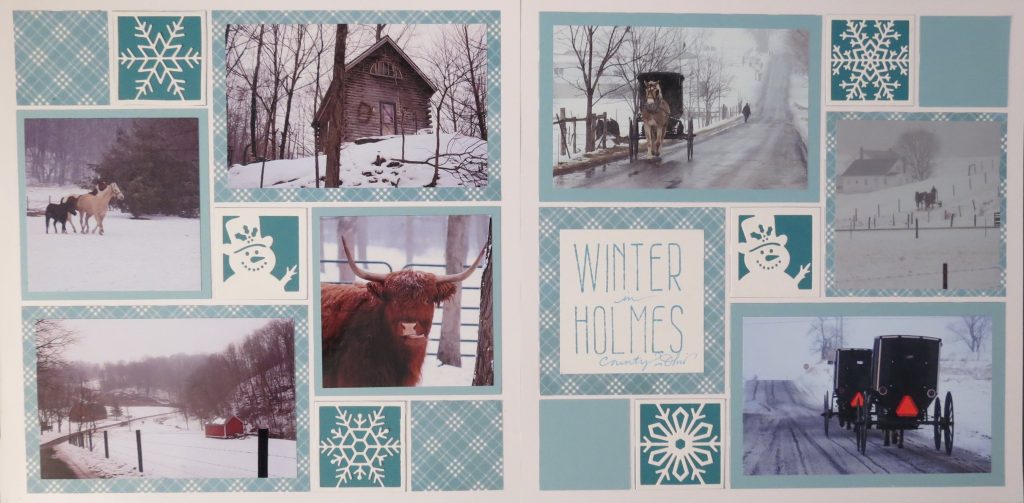 I'll begin with a white 12 x 12 Grid base and add an aqua plaid patterned paper with Baby Blue, Mediterranean, and white cardstock for mats and titles.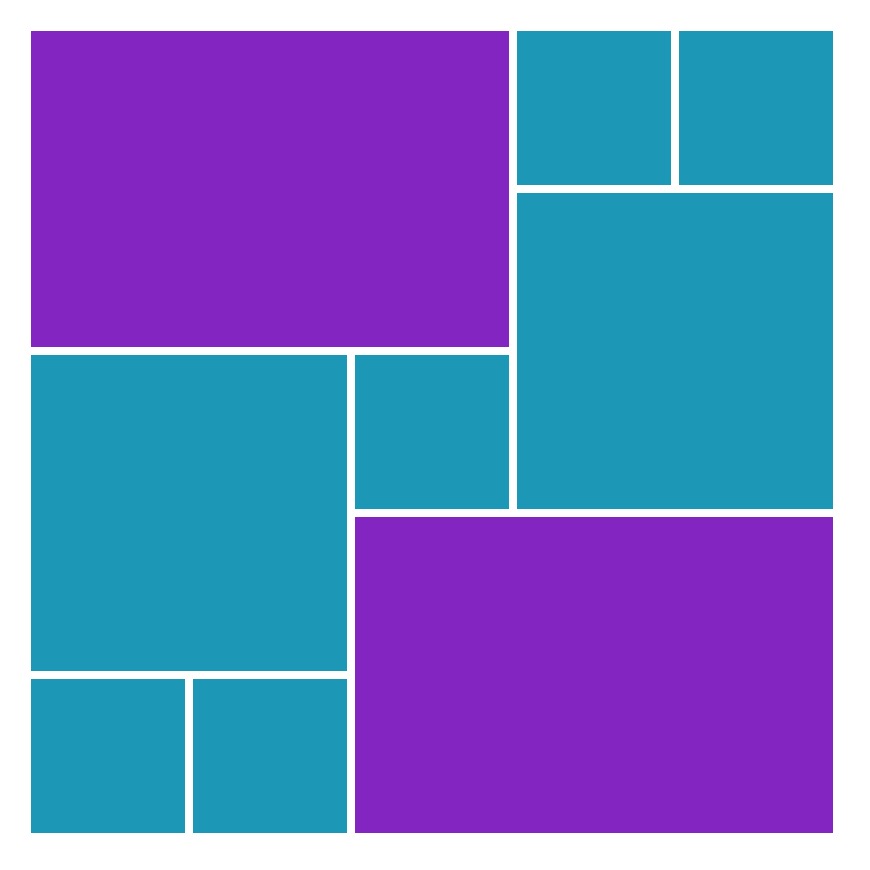 The pinwheel pattern #163 will allow me to fill several 4×6's and 4×4's and several 2×2 spots perfect spots to include our snowflake dies.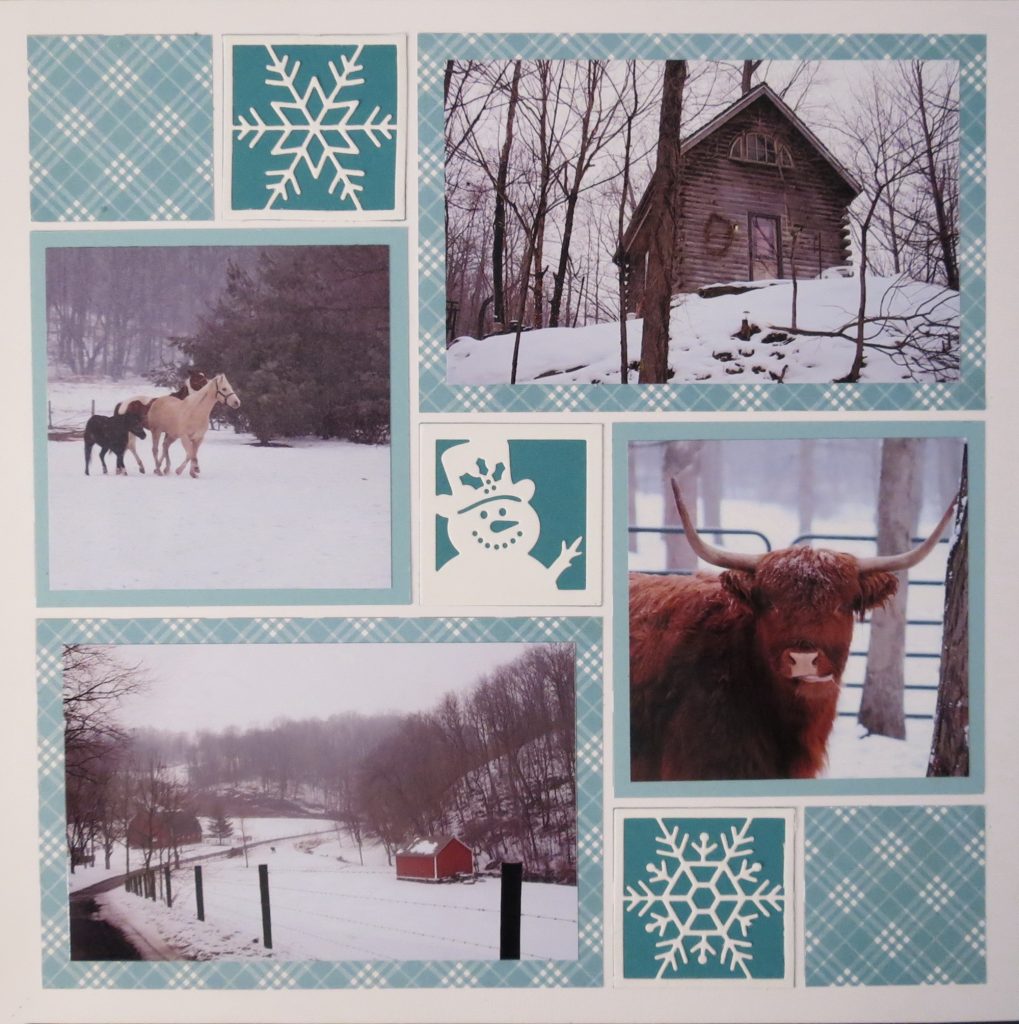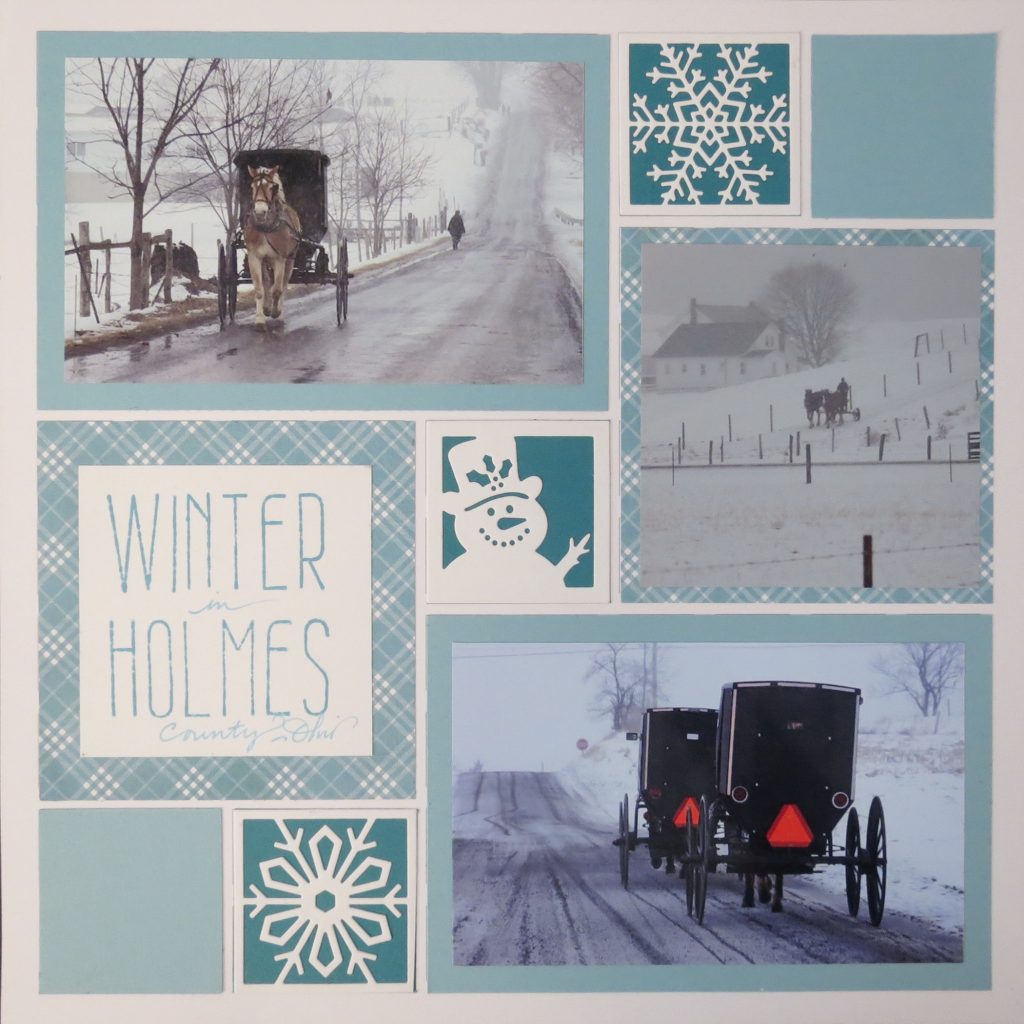 The easiest way to fill the pages with mats for a quick page is to hand cut the patterned paper on the Mosaic Moments Double-sided Craft Grid Mat on the front side with the grid. Cut out 2 – 4 3/8" x 12" strips and 1 – 2.125"x 12" strip. There will be a small remainder.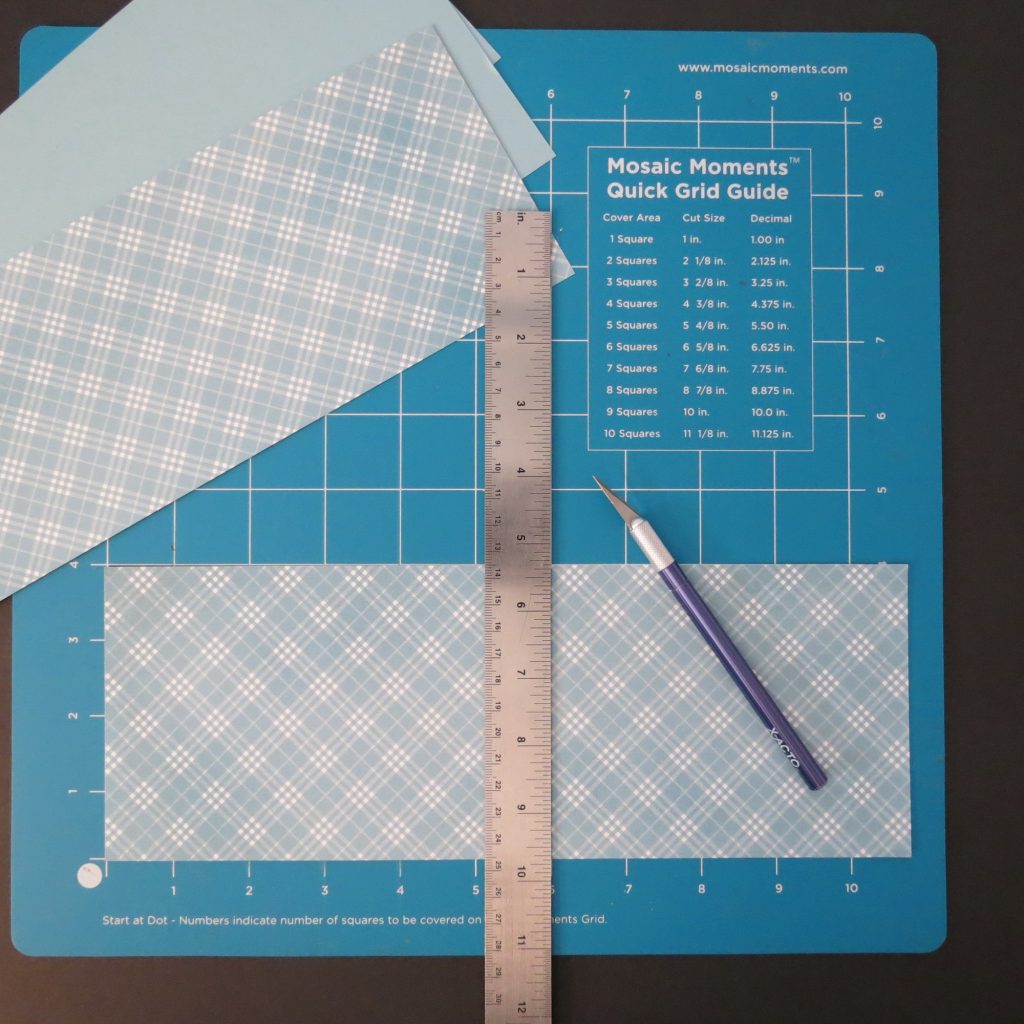 Then flip the mat to the Simple Cut Guide side and trim each of the larger strips by lining up at the large white dot at the far left and then cut at #6 (6 5/8") and then realign and cut a second mat at #4 (4 3/8" square).
Cut the 2.125" strips into squares. You will need two solid and two in plaid. You will need to cut 6 – 2.125" squares for the remaining spots in Mediterranean. The quickest way to do that is with the 2.125" square Grid Die. These will be the backgrounds for each of the 2×2 die cuts.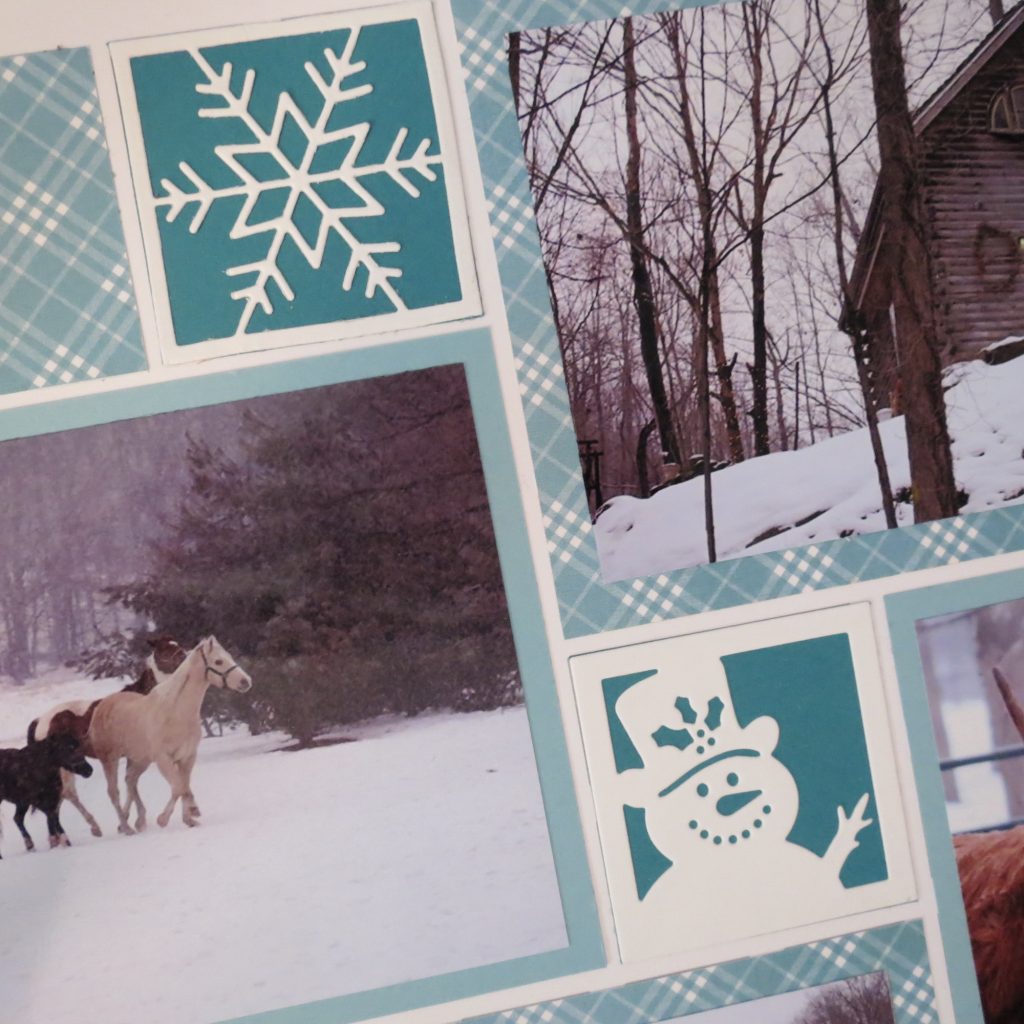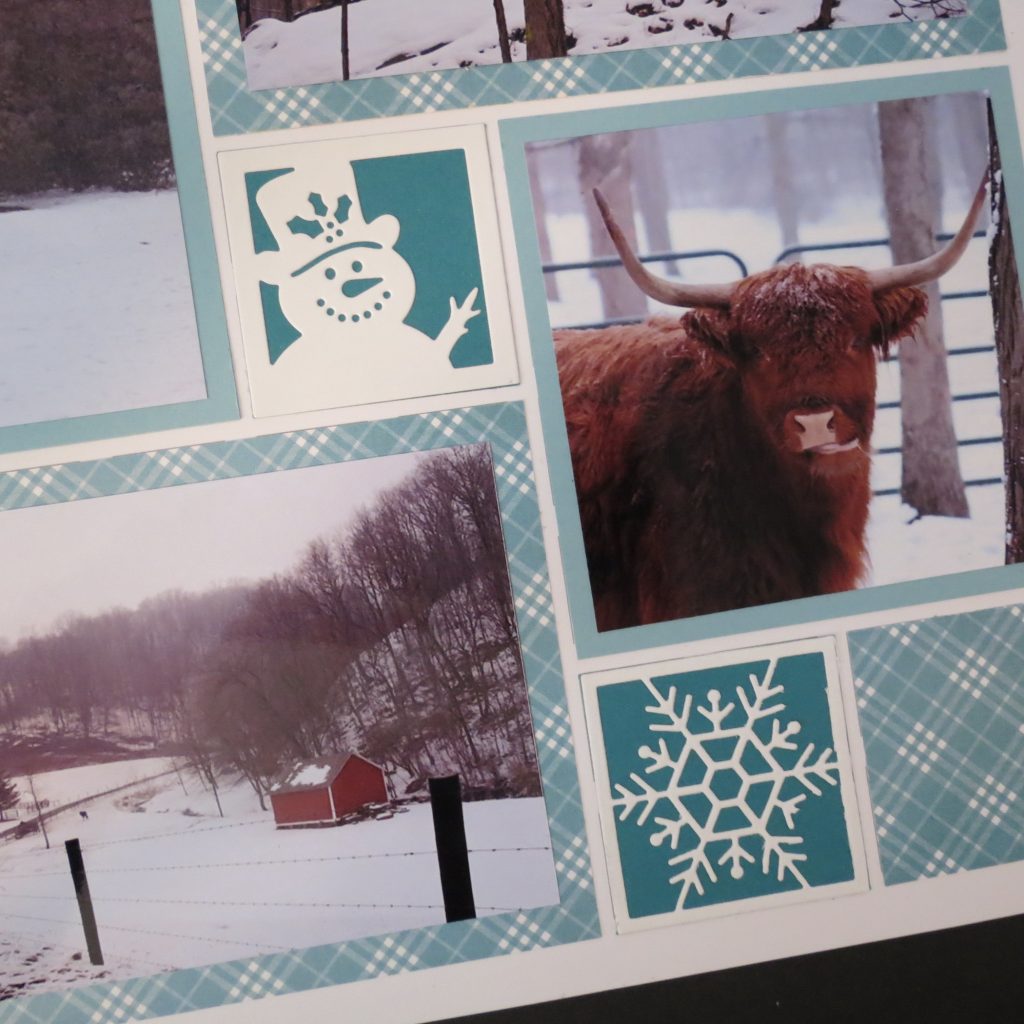 Next, you will need 2 – Mr. Snow die cuts and any of the remaining snowflakes dies for 4 of the 2×2 spots, take your choice.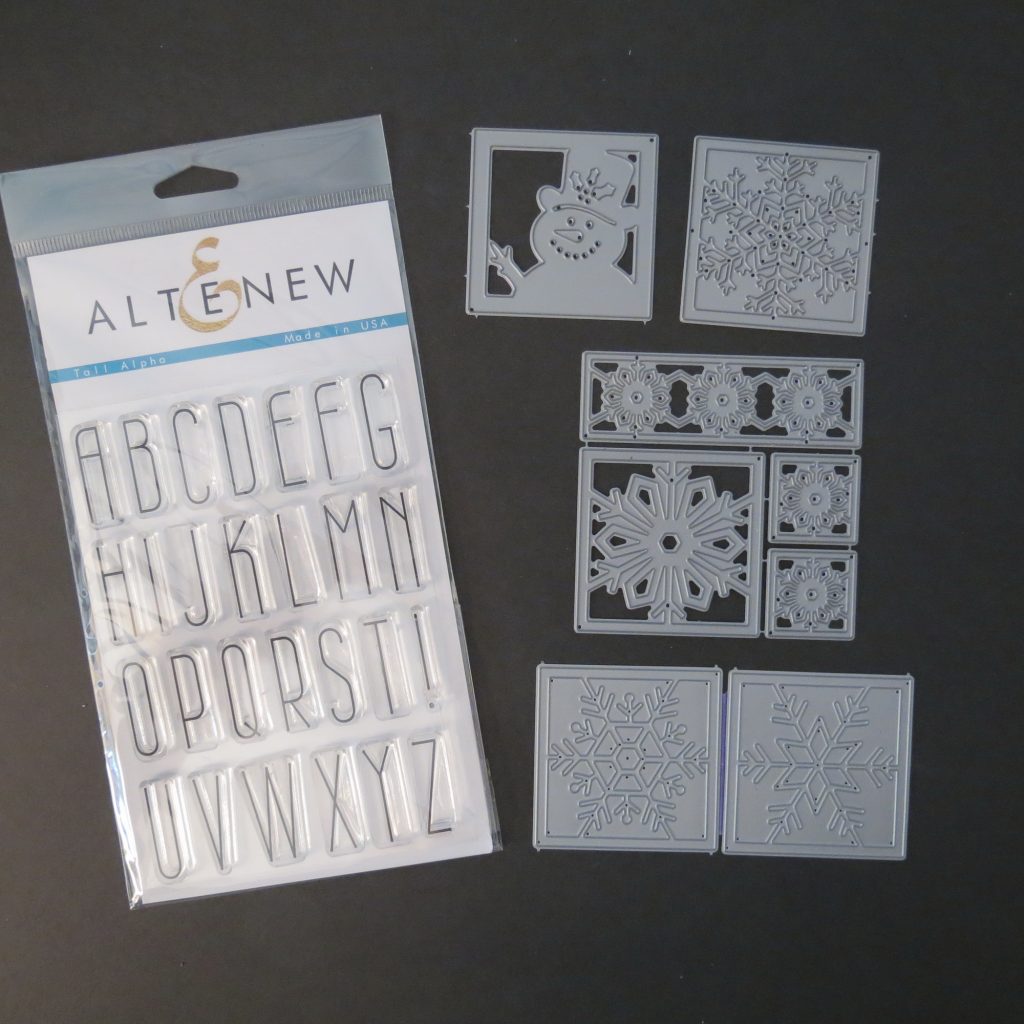 I assembled the pieces for this two-page, mirror-image layout and then waited for the snow to come, and waited…and waited. I was desperate. I've gone through all my wintery photos in previous posts so I reached out to a friend who was willing to allow me to use some of her photos. As I printed, I was so surprised to see how well the tones of the wintery photos blended so well into the color scheme of the page. It gives the layout a monochromatic look. Thank you, Shari Riley, for bailing me out with photos from one of my favorite destinations…Amish country.
The 4×6 photos were trimmed on the long edge by ¼" to achieve an even border on the mat.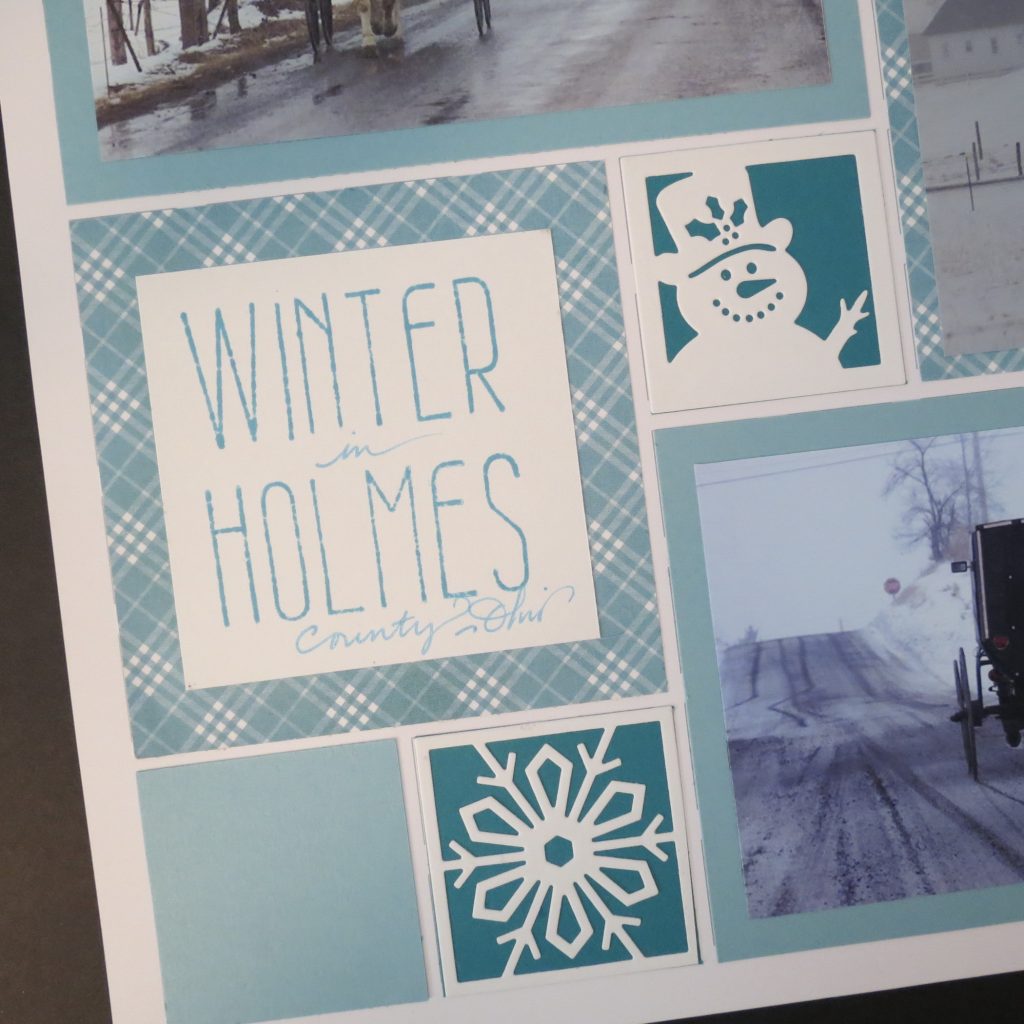 I reserved one of the 4×4 mats for a title on a white 3×3 square. I used Tall Alpha stamped in Broken China ink for the main portion of the title and added "in" and "County, Ohio" in gel pen to match.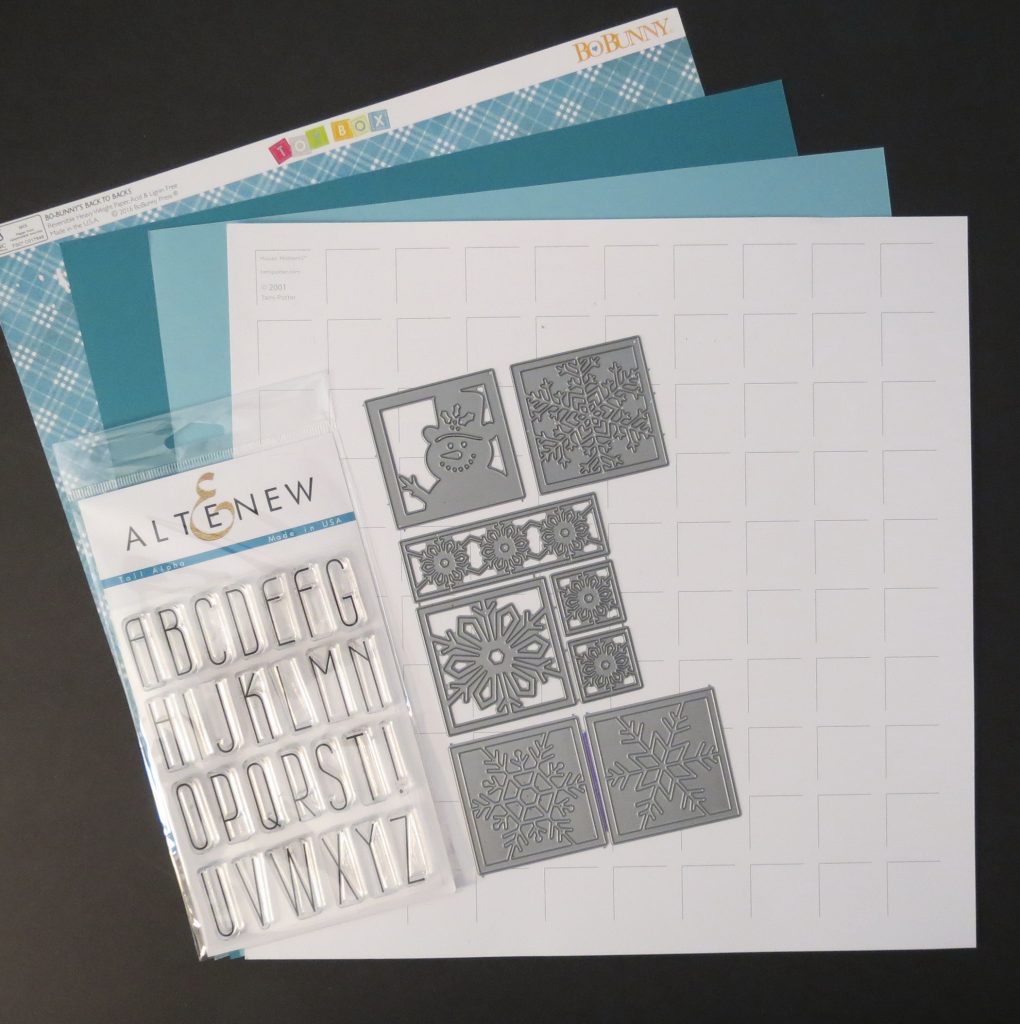 This is a layout that comes together quickly and lets you show off some of your pattern papers. The 2×2 dies help set the theme and there're plenty of options for adding a title or a block of journaling.
Scrapbooking with Mosaics doesn't have to be complicated or time-consuming, but I think you'll agree, it's always fun and rewarding! See what you can accomplish with a few of the Snowflake Dies.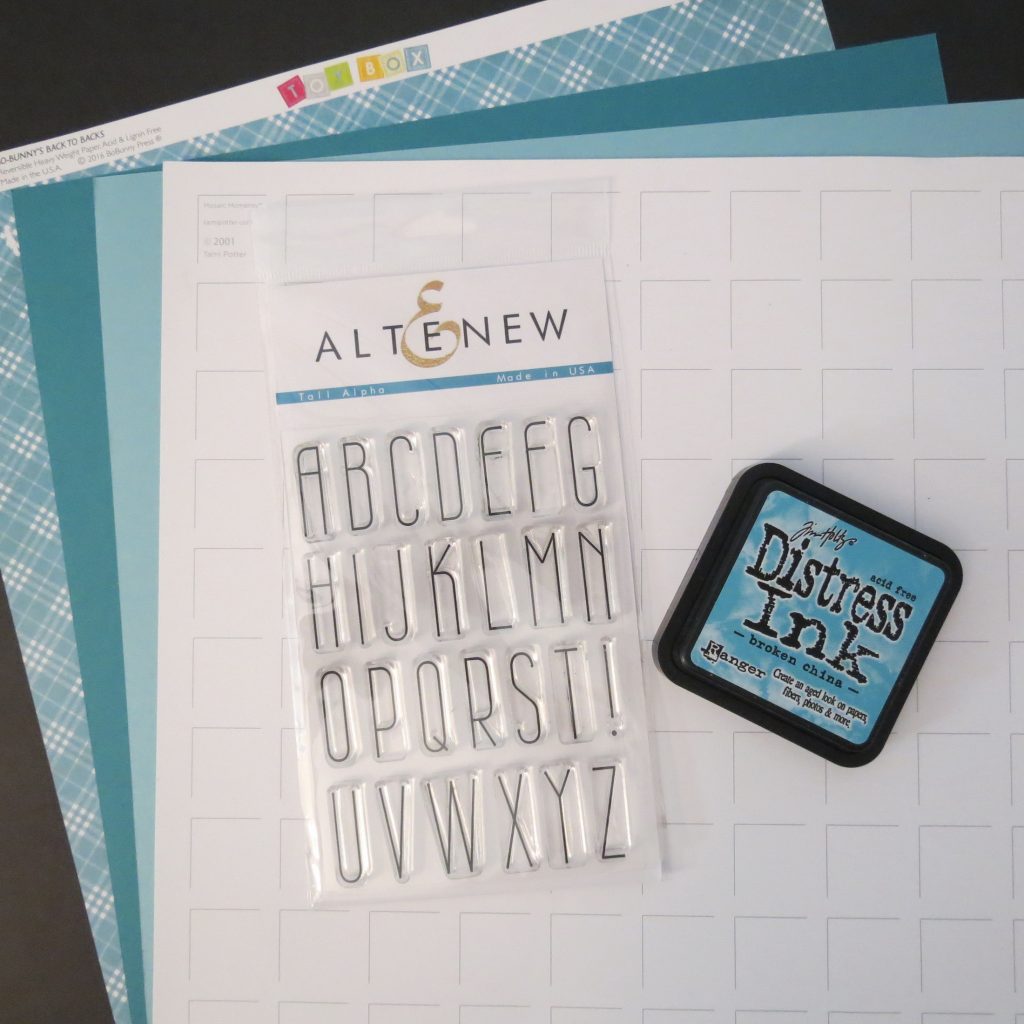 SUPPLIES:
Pattern #163 Pinwheel and mirror image
Mosaic Moments Dies: Mr. Snow and Flakes, Snowflake Trio, Snowflake Set, Frosted Die Set (ret)
Patterned Paper: BoBunny Back to Backs (ret)
Cardstock: Baby Blue and Mediterranean (Darice)
Stamps: Altenew Alphabet – Tall Alpha
Ink: Tim Holtz Distress Ink – Broken China
Andrea Fisher