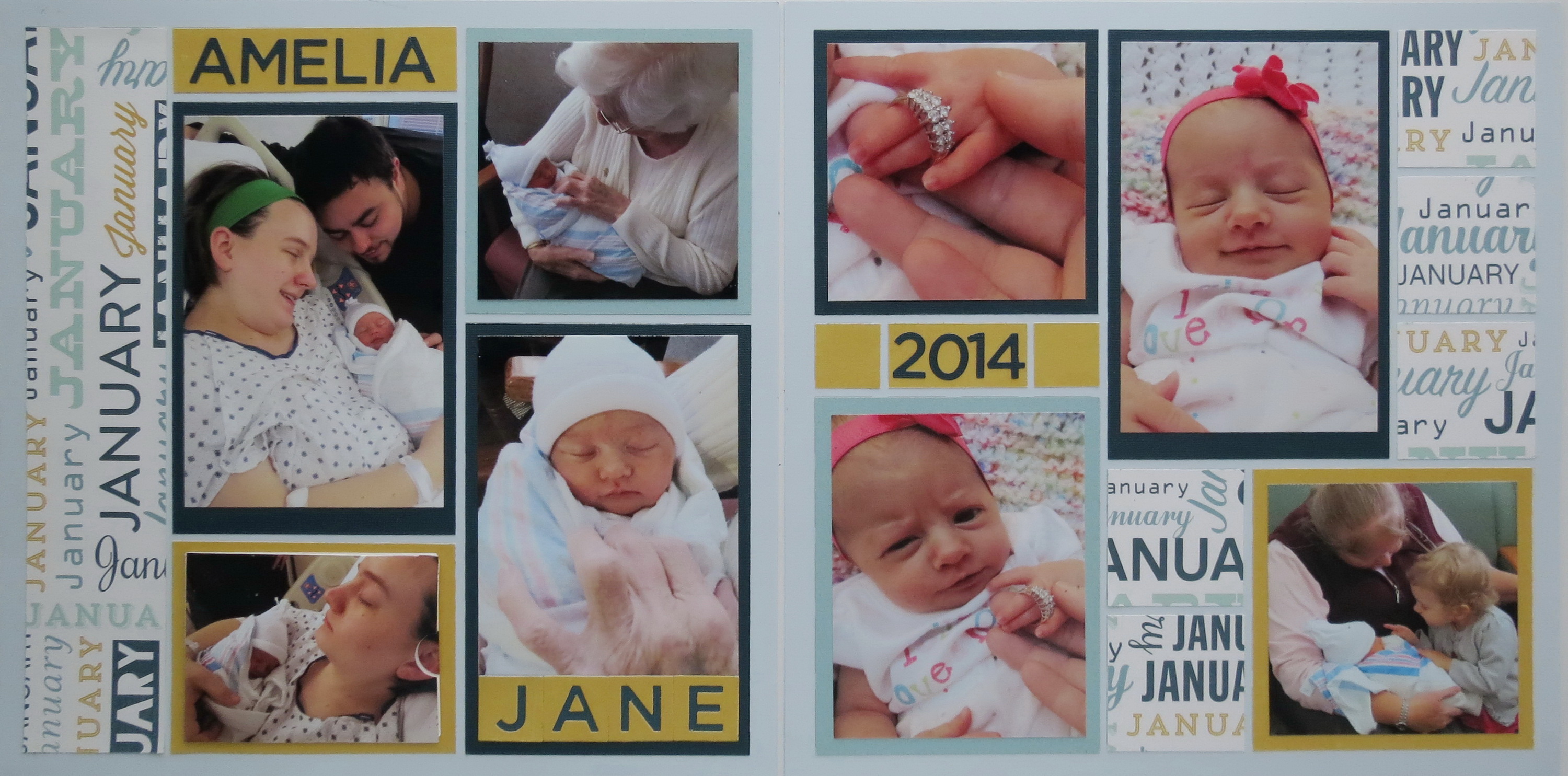 Mosaic Moments Pairing Patterns 2 page layout using Patterns #174 & #255
Whittling down my choices to work with to 6 patterns I looked for several things. I wanted to accommodate my pattern paper in a strip like in pattern # 174. Most of the photos I wanted to use were vertical in orientation and a few could easily be cropped to a square.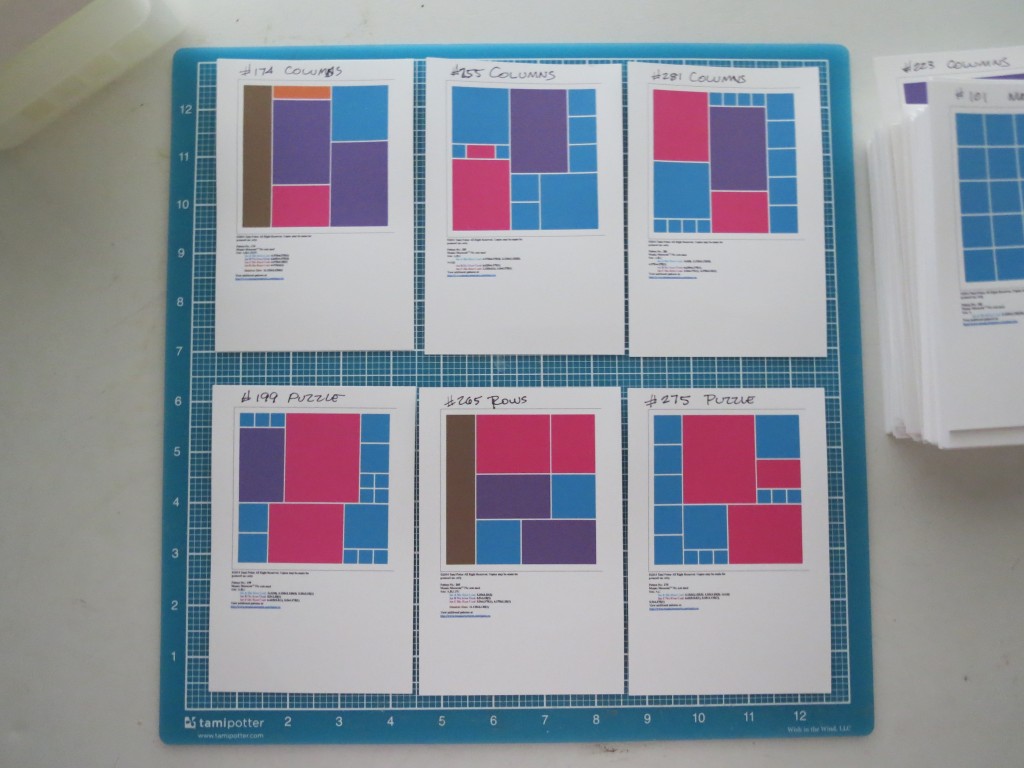 Mosaic Moments Pairing Patterns easy to sort 4×6 cards (for printing tips see our article: Printing Mosaic Moments Patterns.)
I've pretty much settled on #174 as my left-hand page because it offers exactly what I need, so which of the remaining patterns are best for my page two? A combination of large 4×6 spaces and squares made # 255 and #281 good options. Pattern #281 would also bookend well with a series of squares along the right side of the page with a 3×4 space as on the first page. The 1" squares would come in handy for the numbers and letters I planned on adding, but I liked the way Pattern #255 had the series of squares as well, but staggered. There were two large squares perfect for the photos repeated and space to add numbers or letters.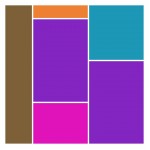 Mosaic Moments Pattern #174 columns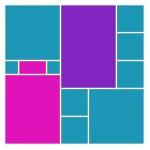 Mosaic Moments Pattern #255 columns
Here are the patterns as laid out in my patterned paper and cardstock on Mosaic Moments Mist Grid Paper.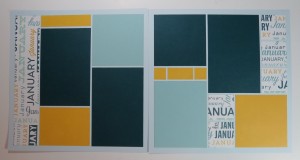 Mosaic Moments Mist Grid Paper and patterned paper by Echo Park
I've also used Robin's Egg Paper Tiles, Turquoise Wave All in the Family cardstock pack from Core'dinations and the reverse side of the patterned paper for the yellow, but Mosaic Moments Caramel paper tiles would be a close match for these pages.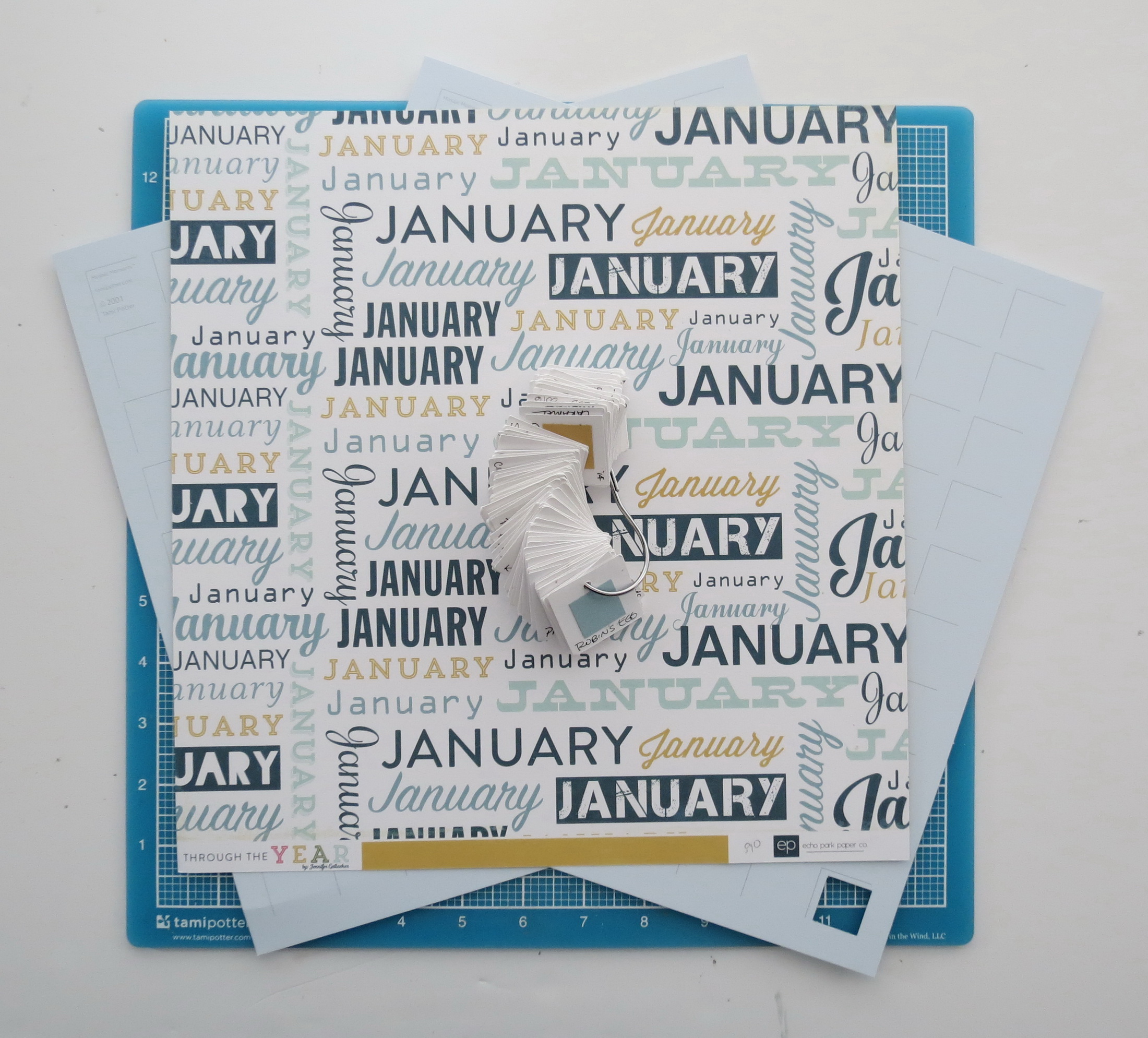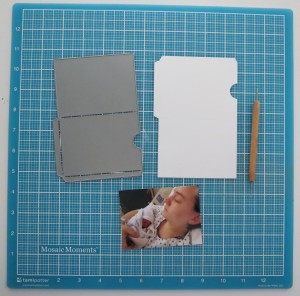 Hidden Journaling pocket die from PapertreyInk.com
Mosaic Moments New Alphabet 2 and Numbers 2 Dies Sets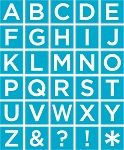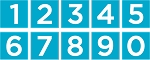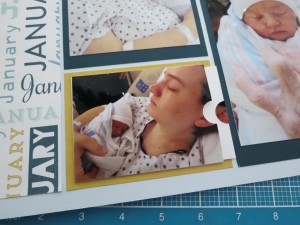 Hidden Journaling Pocket with photo on top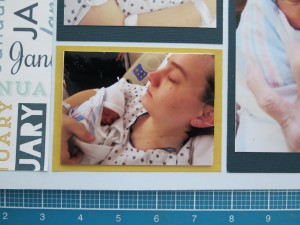 Hidden journaling pocket card totally hidden with use of the outtake of the photo
All the photos are matted for a nice uniform look and added color.
The Alphabet 2 dies have been used as letters only and letters in the blocks. The Number die is used to get the numbers alone on a 2.125"x 1" strip. Using the letters and numbers alone outside of the 1" square allows you to get so many more letters and numbers in a smaller space and arranged anyway you'd like them to be. When I used the letters in the blocks for the name "Jane" I did not put them in blocks on the grid, but added them directly to the matted photo and placed them to keep them within the narrow border on the mat. A lighter shade of the cardstock backs the letter blocks.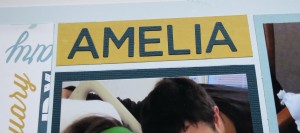 Mosaic Moments Alphabet 2 Die using the letters alone.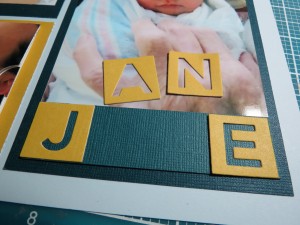 Mosaic Moments Alphabet 2 Dies using the blocks with a backing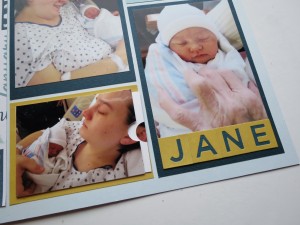 Mosaic Moments Alphabet 2 Die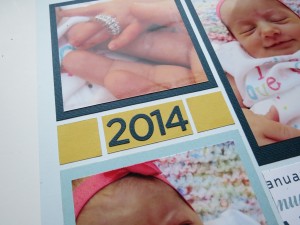 Mosaic Moments Numbers 2 Die placed on a 1″x 2.125″ strip.
Using the letters apart from the blocks makes them very versatile and can stand apart from using the grid spaces. They are perfect for creating layouts using a lot of word blocks. Be sure to try a few new ways to incorporate the new Alphabet 2 and Numbers 2 Die Sets.
If you like scrapping a layout a month showing off the events of that month or a month in the life of your children you might like to incorporate patterned paper with words or use the new Alphabet dies to incorporate words or months.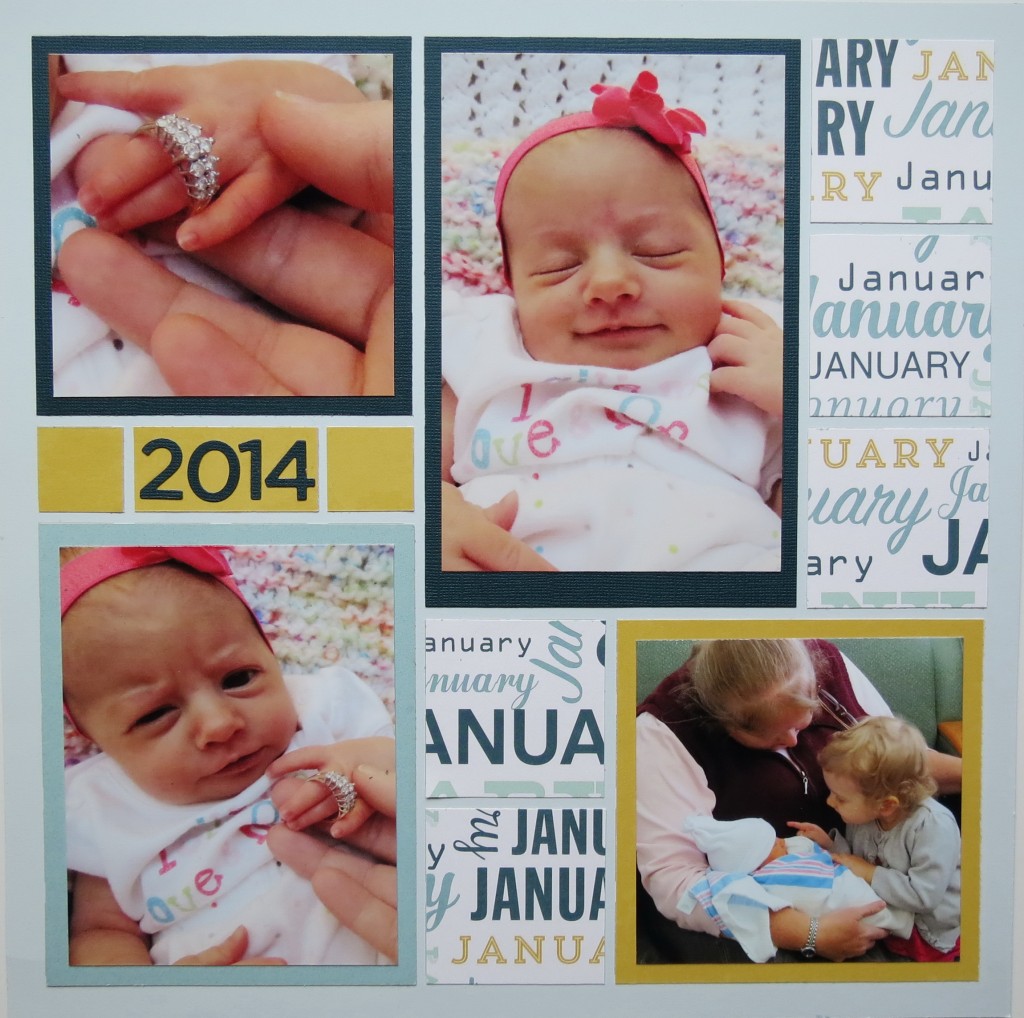 Mosaic Moments Pairing Patterns #255
These pattern choices allow the use of nice large photos with a variety of perspectives for a successful pattern pair!
So if you are ready to start pairing patterns along with me this year determine which pattern system works for you, a hard copy that you can shuffle and turn or a digital image file and get started picking your own pairs and have fun!
Andrea Fisher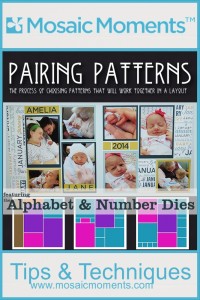 Mosaic Moments Pairing Patterns – "January" by Andrea Fisher featuring Mosaic Moments Alphabet 2 and Numbers 2 Die sets