Valentine's Day is just around the corner and love is in the air. Get ready to scrapbook everything you love with these ideas from Mosaic Moments.
---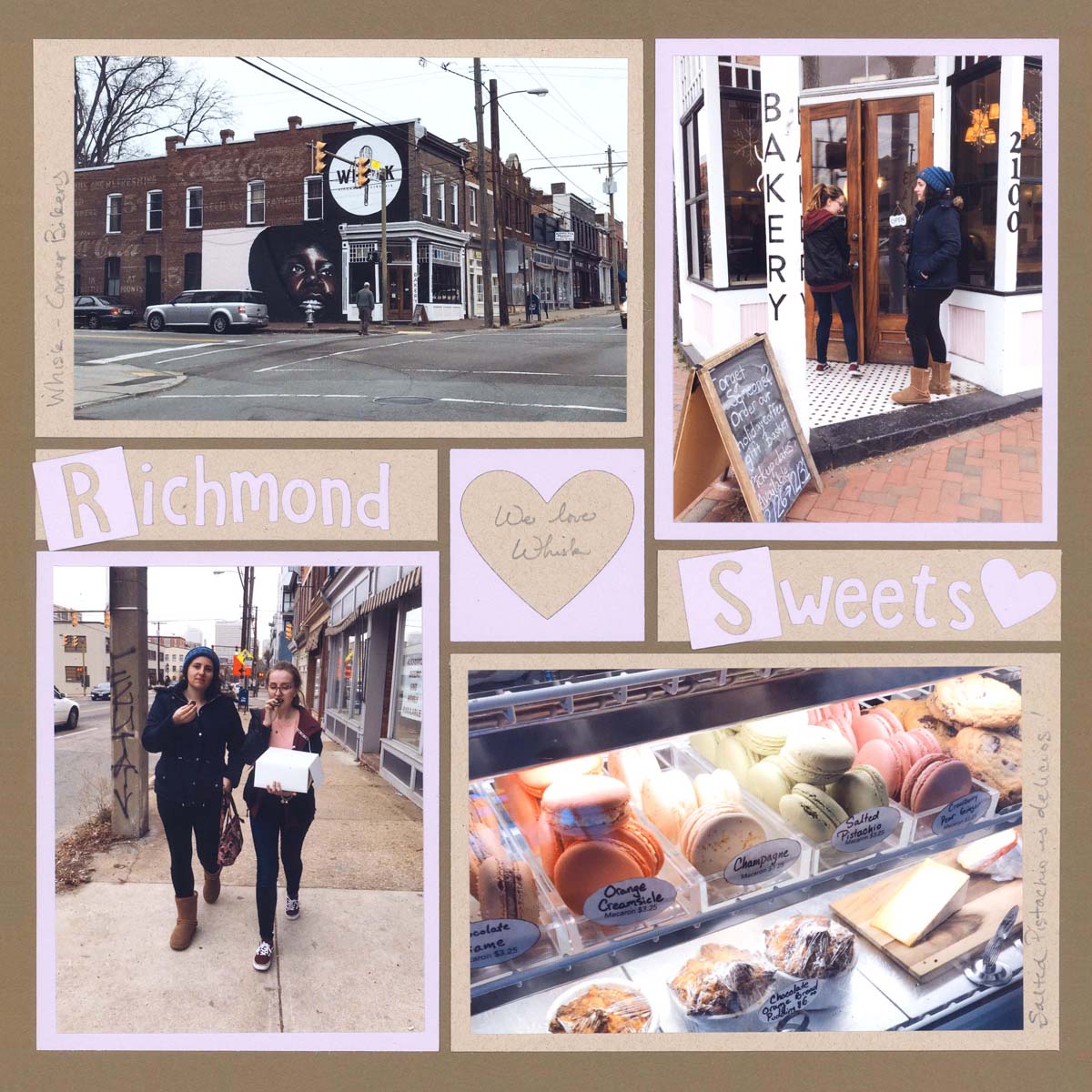 "Richmond Sweets" by Tami Potter - Pattern #369
---
Showcase the things you love, even if it is sweet treats, with a giant heart in the middle of your layout.
Pinwheel patterns are some of the easiest to create, since they are generally simple and have large spaces for both horizontal and vertical photos.
In this example, the pinwheel is hanging around love -- with a large heart in the center to journal on.
---
Create your own designs by combining multiple dies together.
In this layout, Paije used the heart cut out (next to the word Love) and added it inside each of the diamonds to dress them up with a bit of love.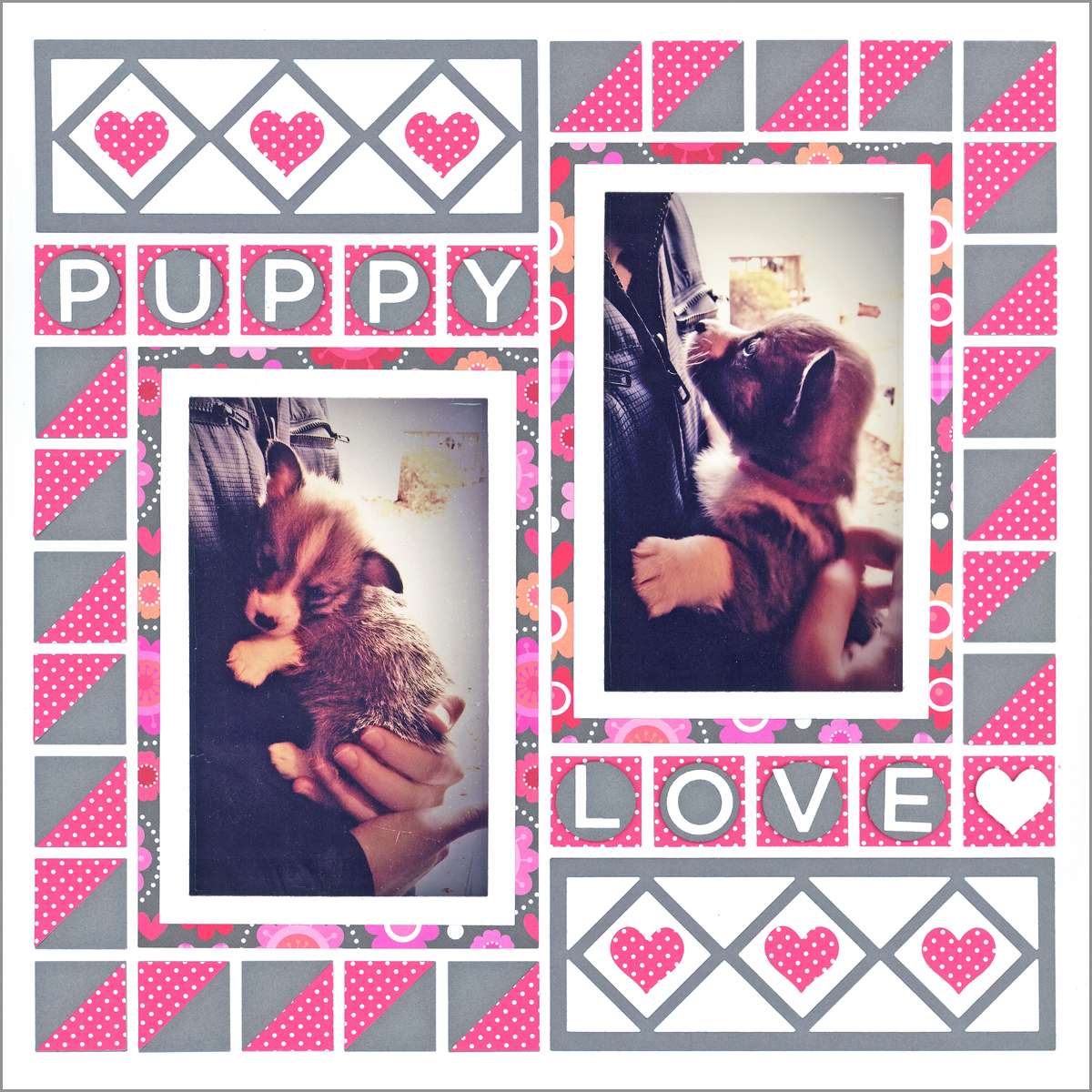 "Puppy Love" by Paije - Pattern #370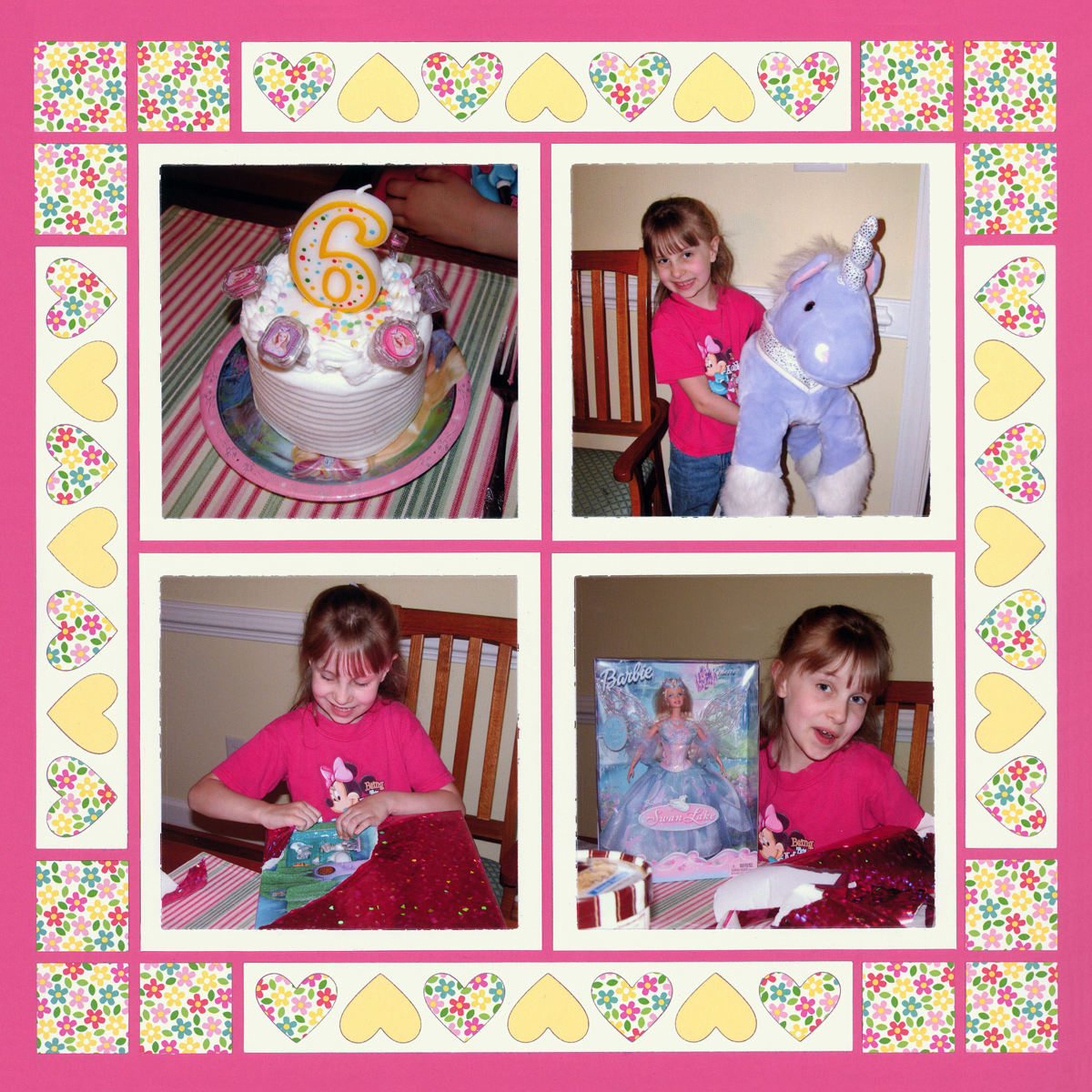 "Six" by Tami Potter - Pattern #348
---
Add a feminine touch all around the page with a heart border made from adorable calico patterned papers.
---
Hearts, like flowers, are a great shape to use whenever you need to fill in extra squares on Mosaic Moments Grid Paper.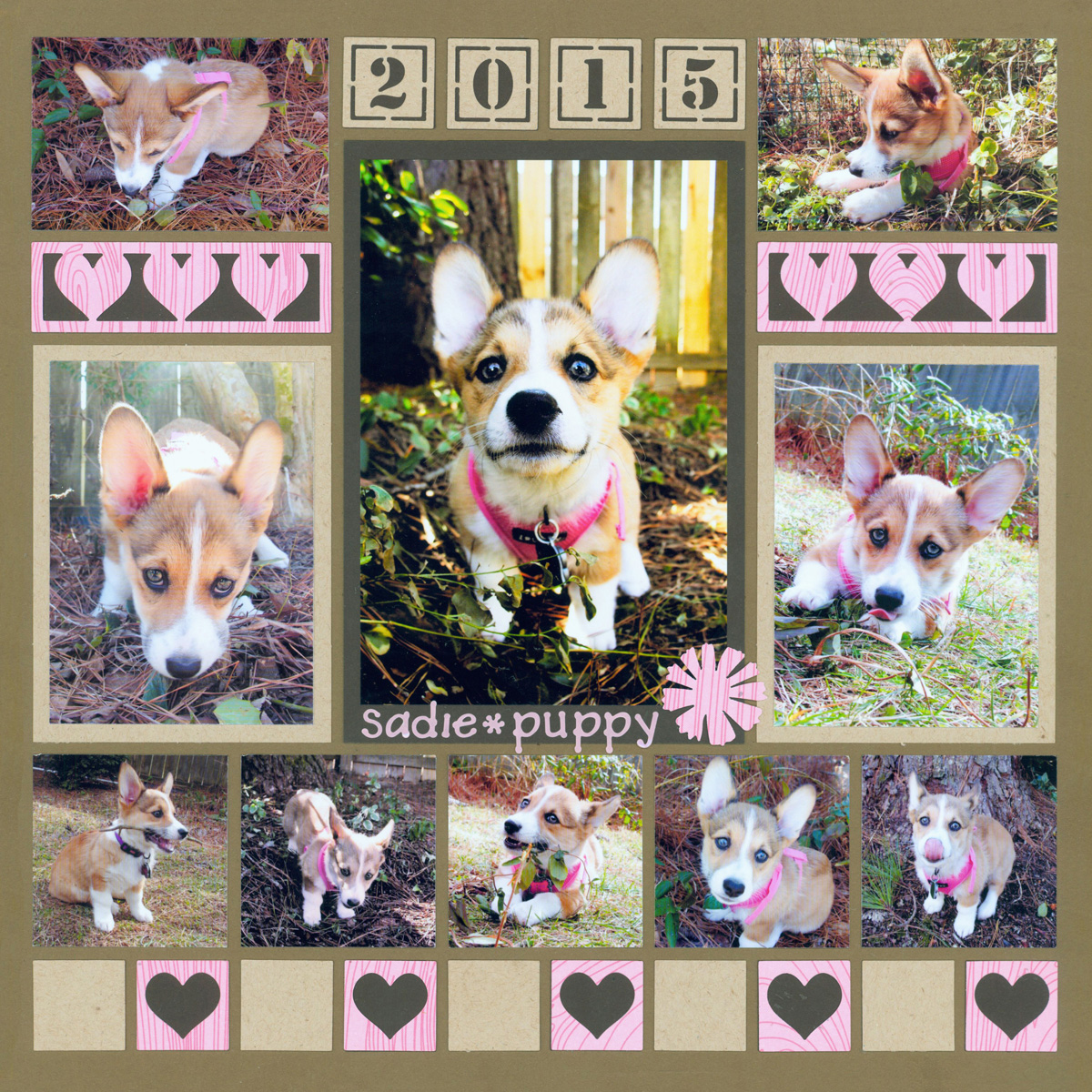 "Sadie" by Paije - Pattern #131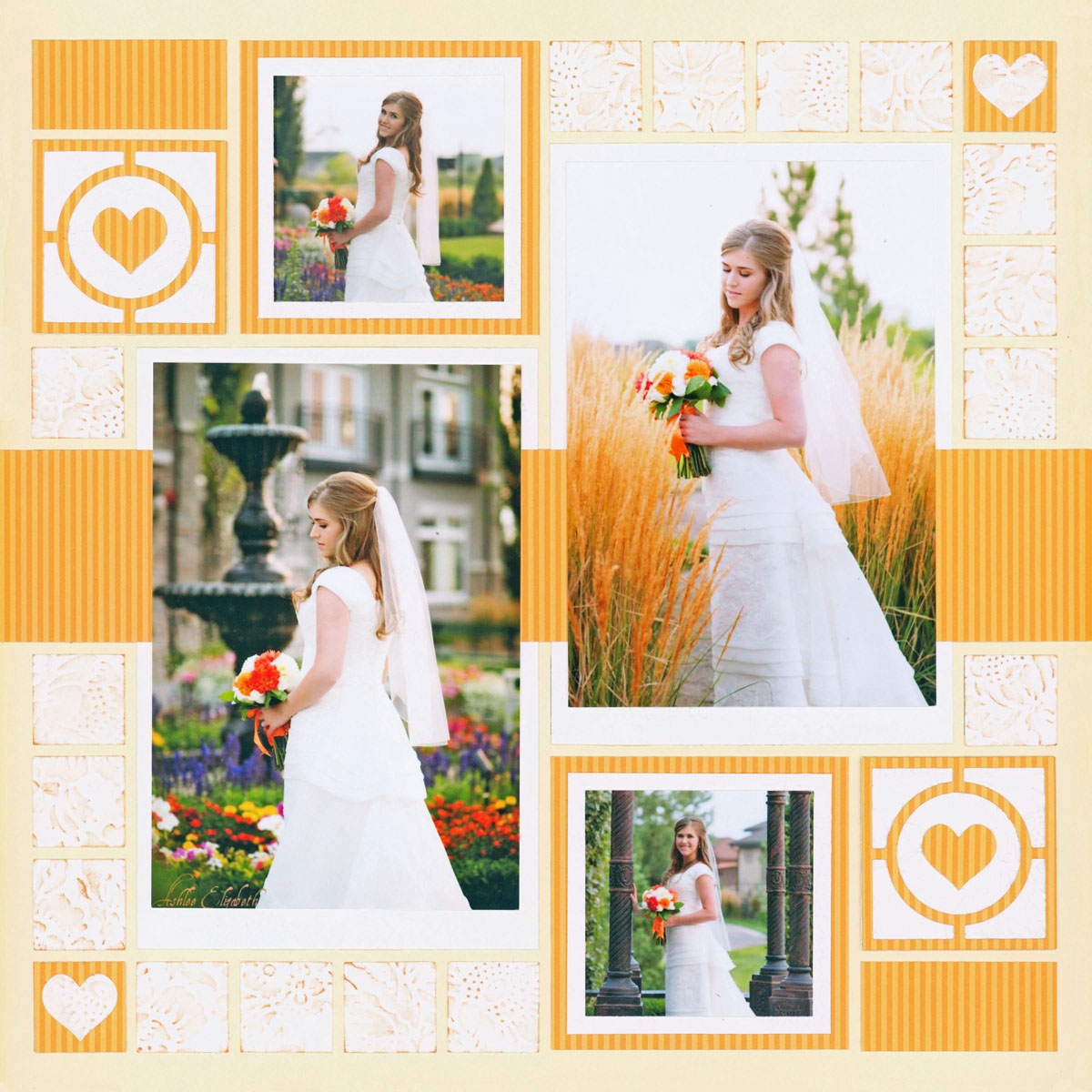 "Summer Bride" by Paije - Pattern #301
---
When trying to convey the feelings of romantic love, nothing is more visual than a heart.
Even at a quick glance, it is obvious that this layout is all about love.
---
A repetition of hearts is another great way to showcase love at a glance. Without any words, Paije has conveyed that this layout is all about love.
Remember, hearts are for more than just romantic pages. Consider a page that shows all of the little things in life that you love.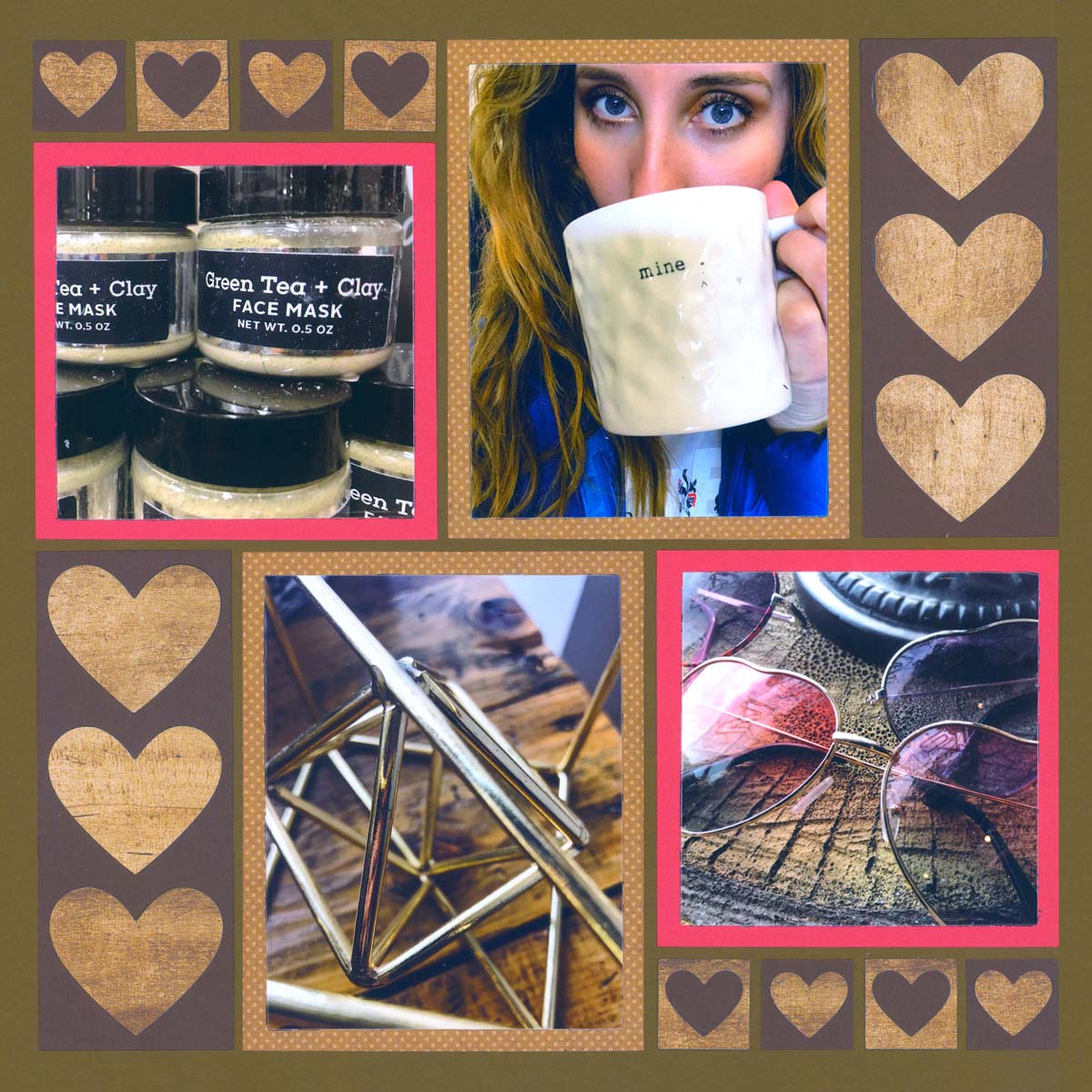 "Olive Ave." by Paije - Pattern #334