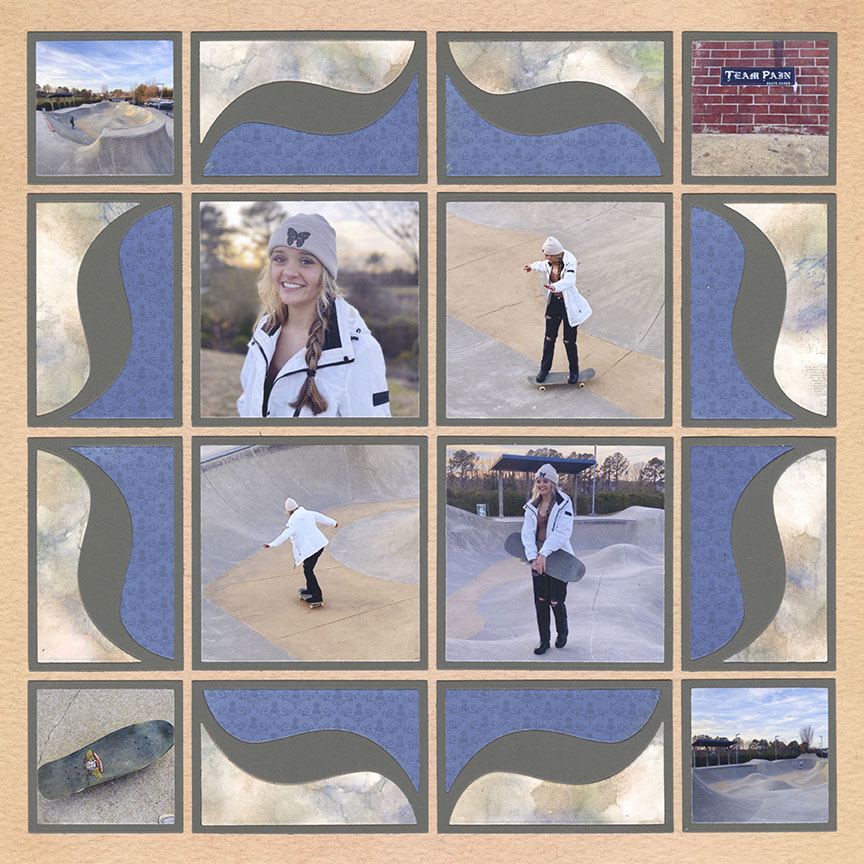 ---
The magic of the Sway Dies lies in their versatility. These two dies ingeniously mirror each other, opening up a world of possibilities for your scrapbooking endeavors. Arrange them in countless ways to achieve the desired effect, ensuring that your layouts are as unique as the memories they preserve.
Whether you're scrapbooking a family vacation, a cherished wedding, or documenting everyday moments, these dies seamlessly fit into any theme or subject matter.
Let your creativity sway freely as you explore the limitless design possibilities the Sway Dies offer.
---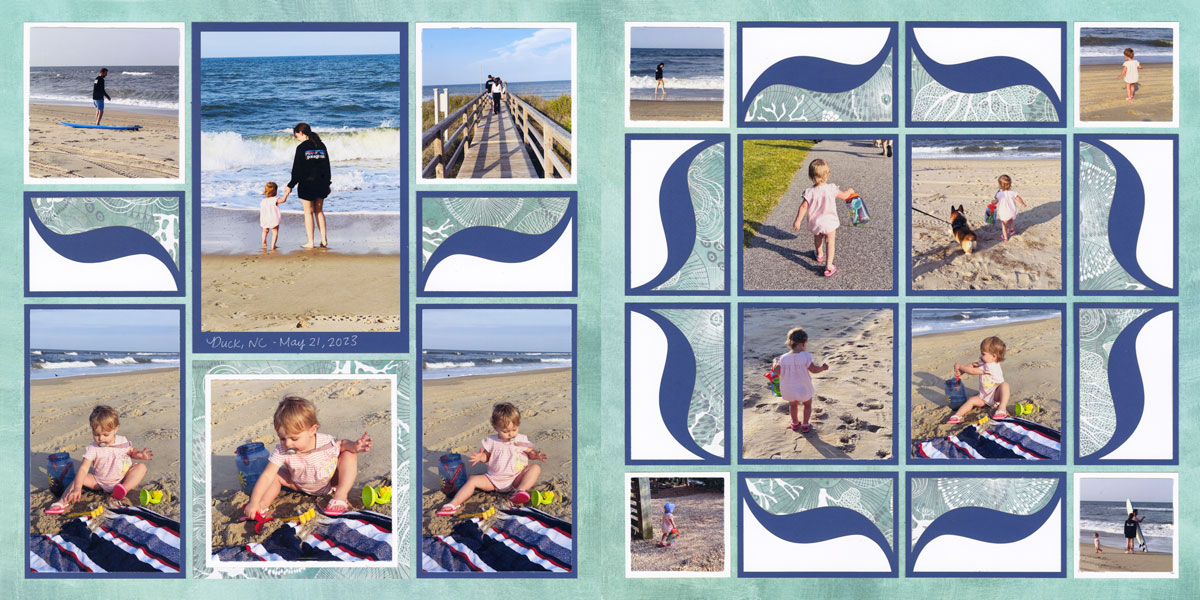 Patterns used: No. 917 and No. 407
---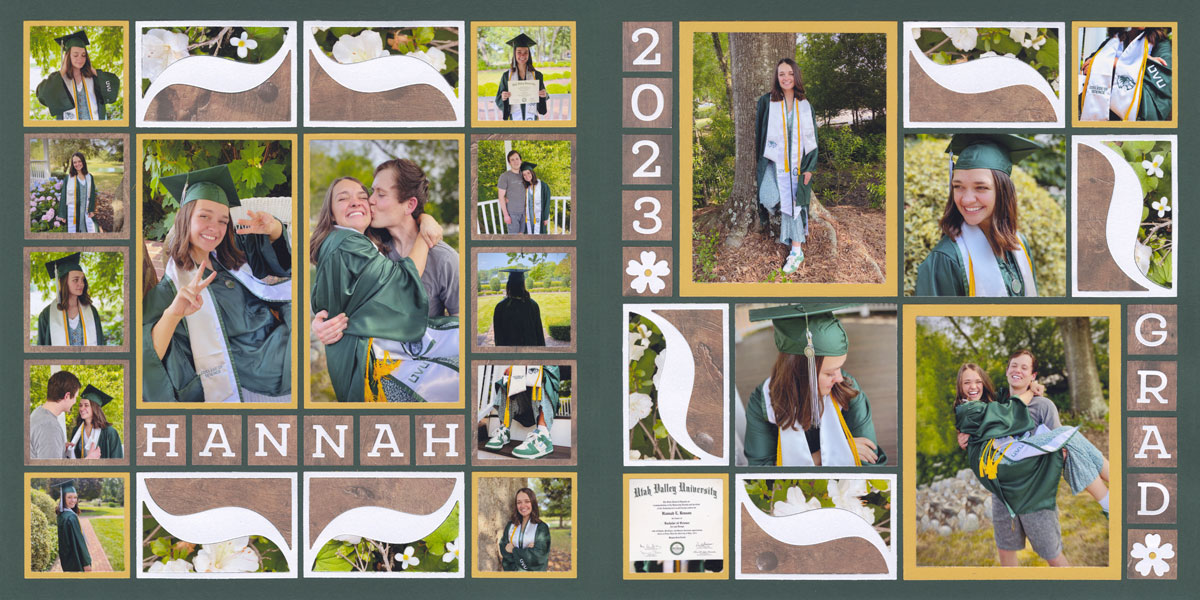 Patterns used: No. 901 and No. 897
---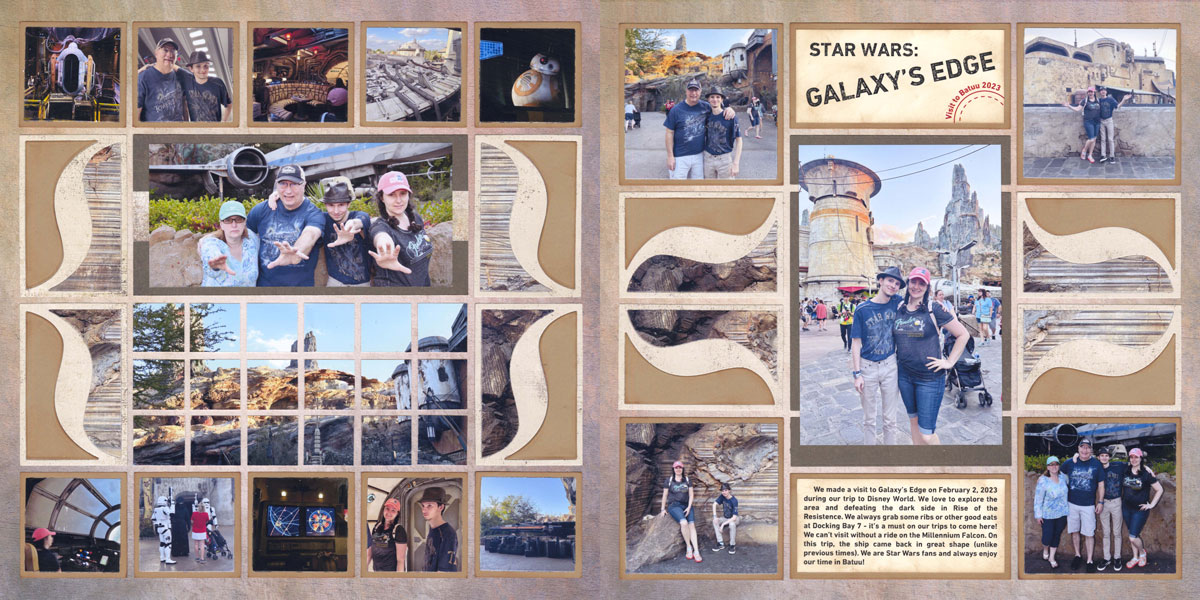 Patterns used: No. 912 and No. 911
Galaxy's Edge
On the left page above, you can see where Paije combined the Sway dies vertically on either side of the focal photo & grid cut photo below it. (We call this a whale tale shape).
She used similar texture photos from the park on the insides of the die to coordinate with the second page on the right.
These two pages have many differences such as the placement of the dies, the patterns, and the photos which add a lot of interest and keep your eye moving around the whole layout. 
To unify her two page layout, Paije used many similar design choices: color cardstock, textural photos, grid color, and the way she filled in the new Sway dies, so you know the pages go together.
The Class Exclusive Sway dies have so many creative possibilities! You will love making pages with Sway, whether for a galaxy far, far away or right here on Earth.