---
30 Degrees!
The 30 Degrees die allows you to make graphic lines at a 30 degree angle across your layout. These bold lines are a perfect way to add a pop of color to your page. Mix photos, cardstock and patterned paper to create a style all your own.
The 30 Degrees die is a rectangular die with thick lines intersecting the die at 30 degree angles, leaving four open spaces for your pictures or cardstock. This die measures 4.375" x 6.625".
The die cut design can be rotated around your page four times, leaving a center 2x2 square in the middle.
You can change the rotational direction of the die cut shapes to get a different look - See examples below.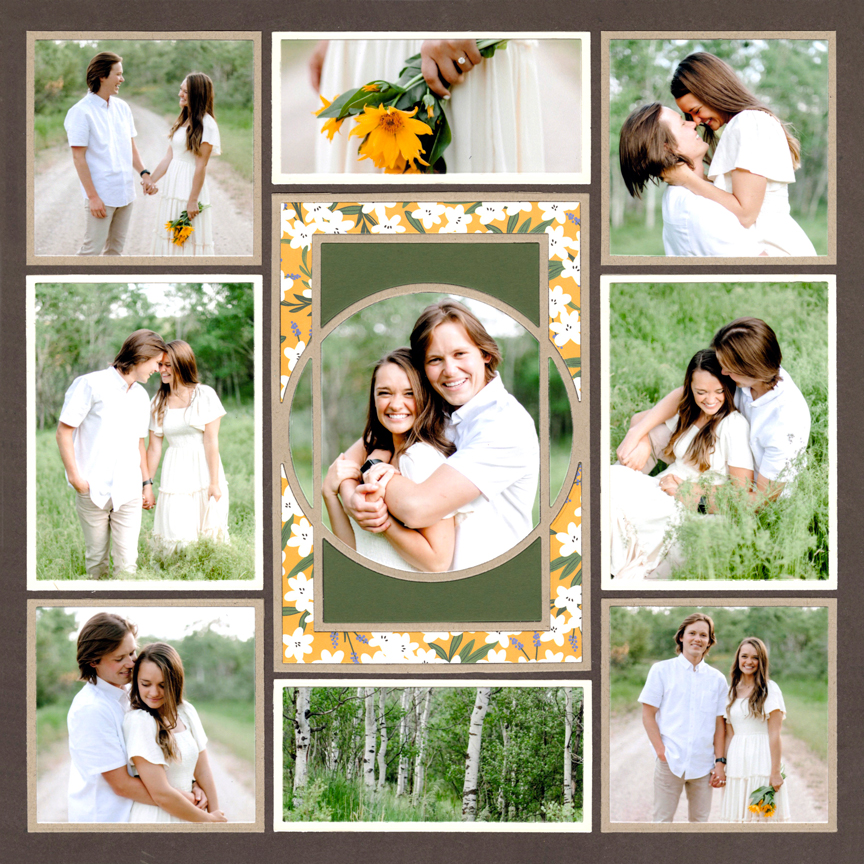 In this Video you will learn:
How to Create the 30 Degrees Design with Your Photos
How to cut and glue the 30 Degrees Die Cuts
How to Cut Your Photos so they line up properly in the die cuts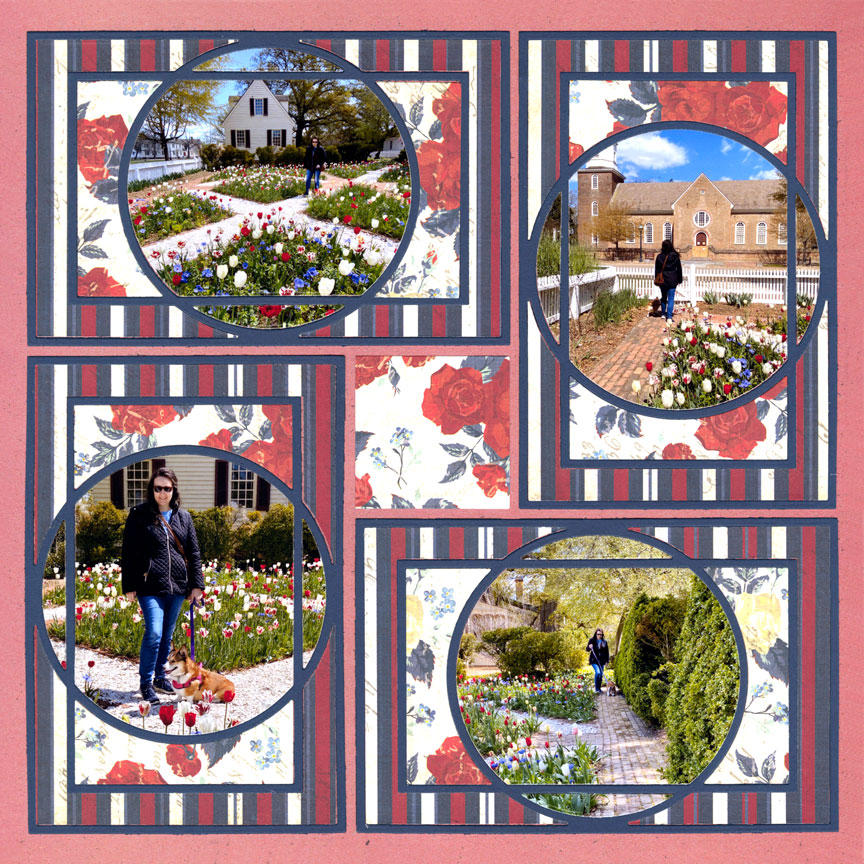 Pattern used: No. 228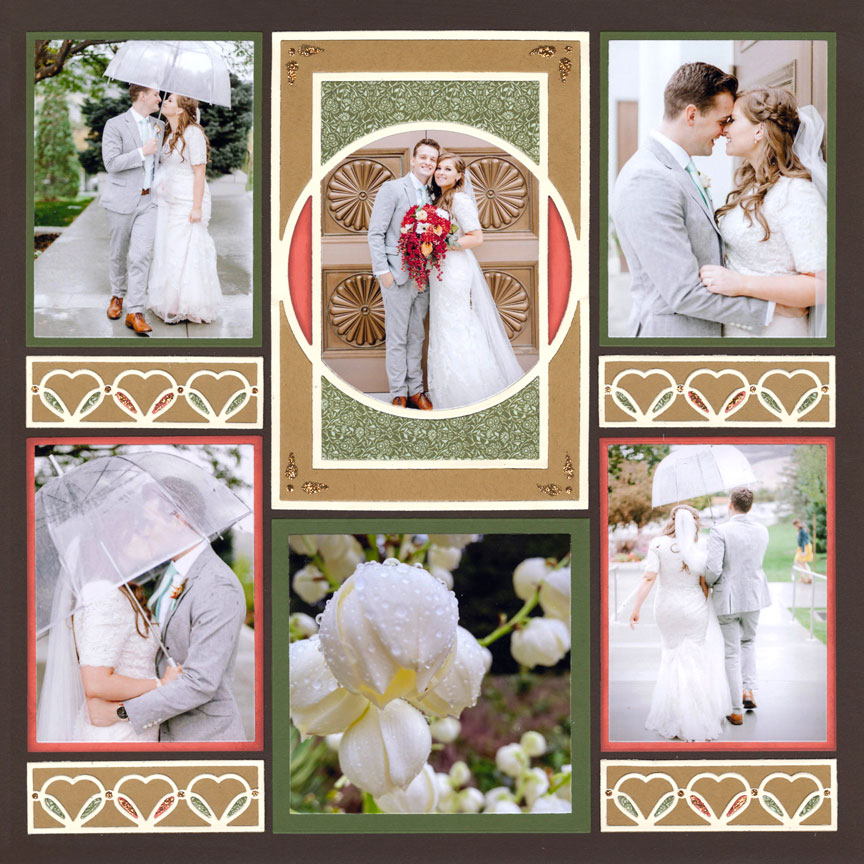 Pattern used: No. 420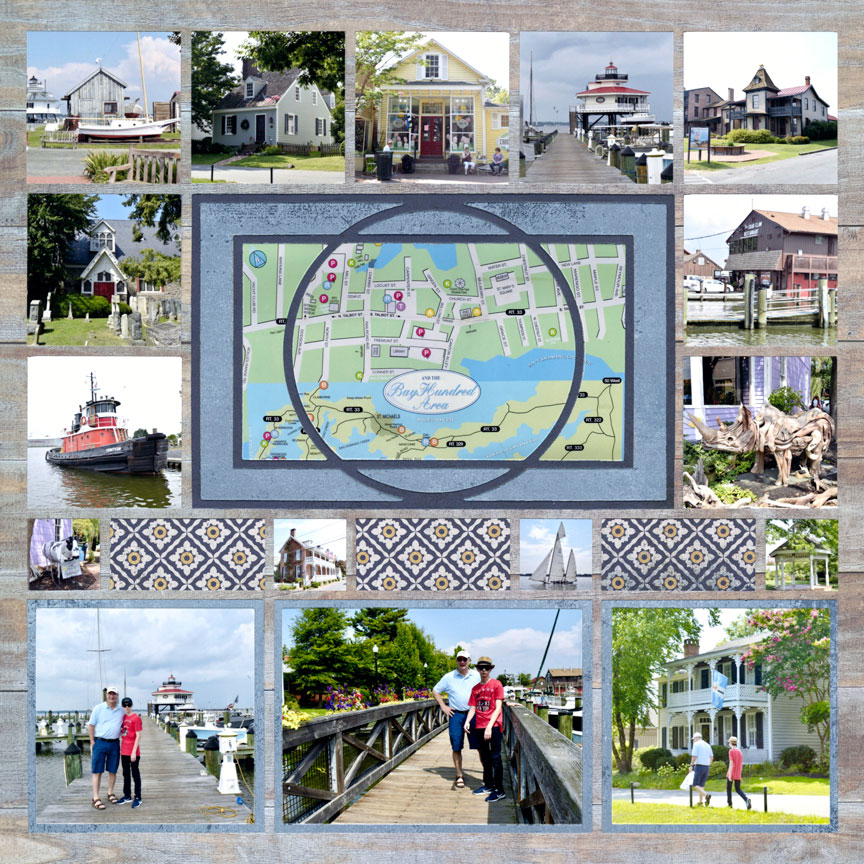 Pattern used: No. 630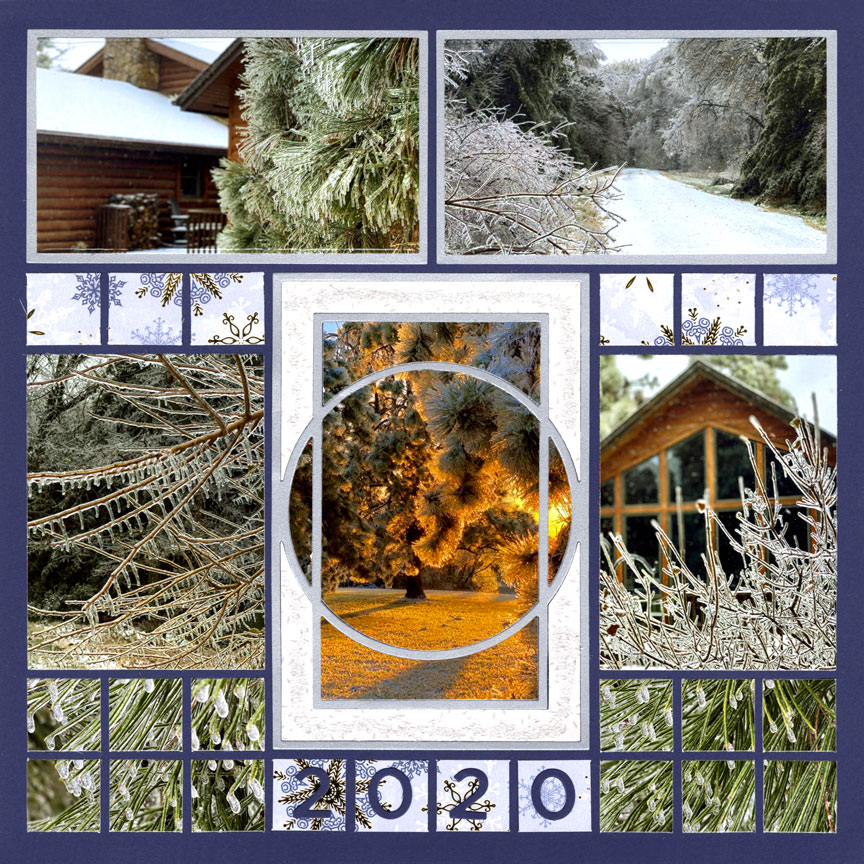 Pattern used: No. 549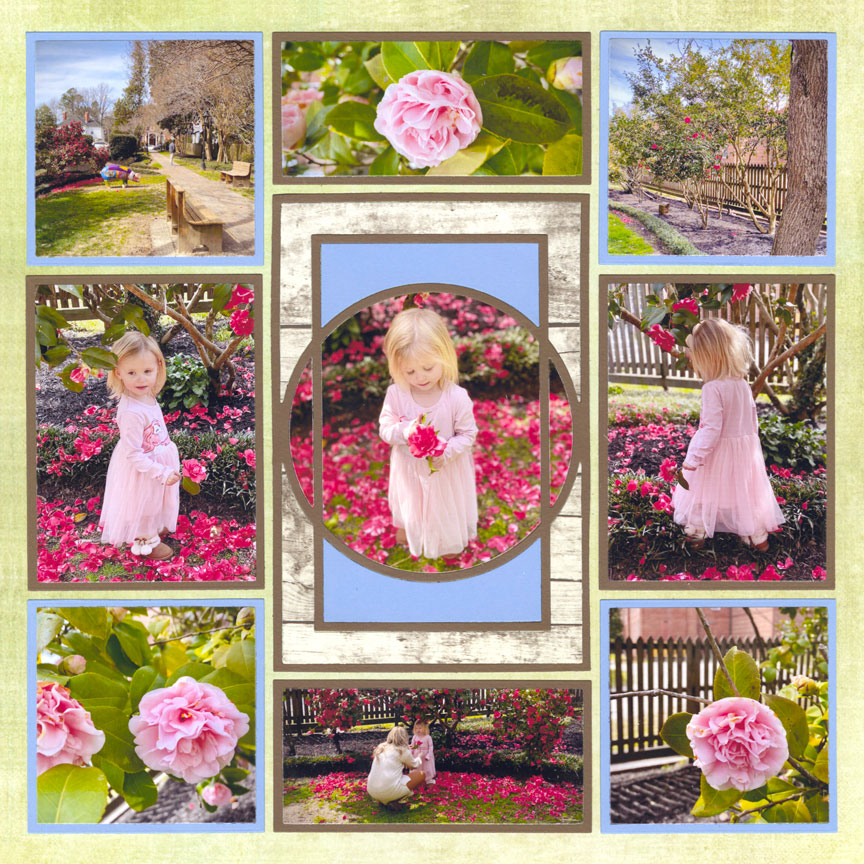 Pattern used: No. 477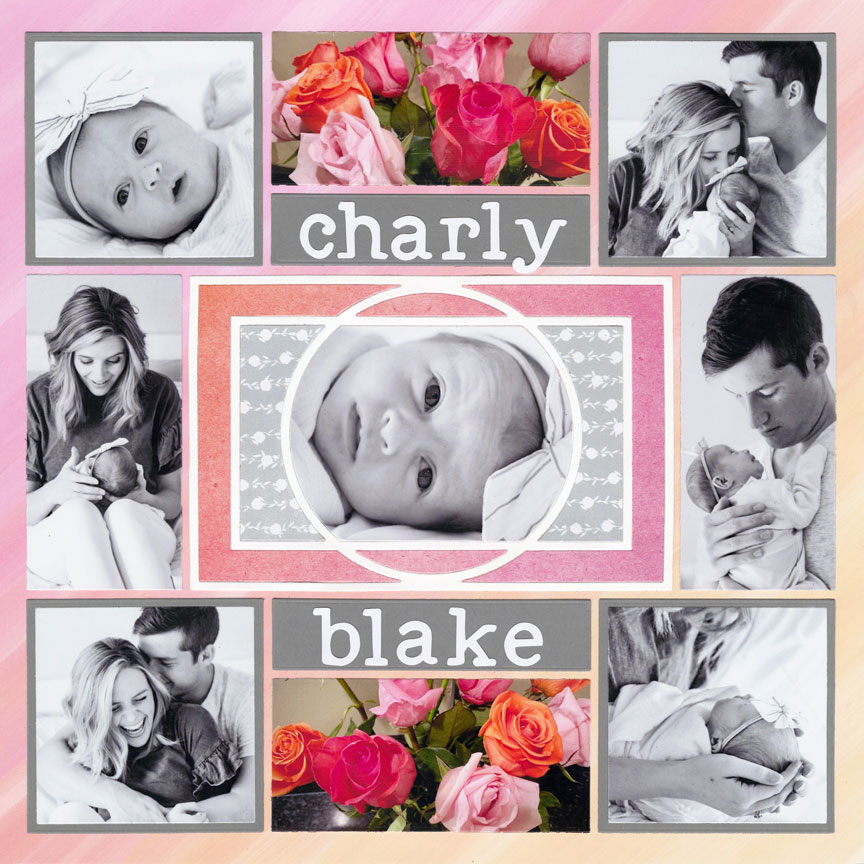 Pattern used: No. 461