Autumn is an awesome time of year, inspiring the photographer in all of us.
Here, are 7 spectacular fall pages to showcase the best of your autumn pictures. You may even get some photo ideas.
By all means, scraplift away!
---
---
---
"Fall with Sadie" by Paije - Pattern #162
When you just have a few photos, make a dramatic accent with the corner die. Corner dies come in several different sizes, so you can create a variety of patterns on the Grid.
Make your fall landscape photos really pop by cutting them into strips. You could also combine multiple photos to create a panoramic with strips.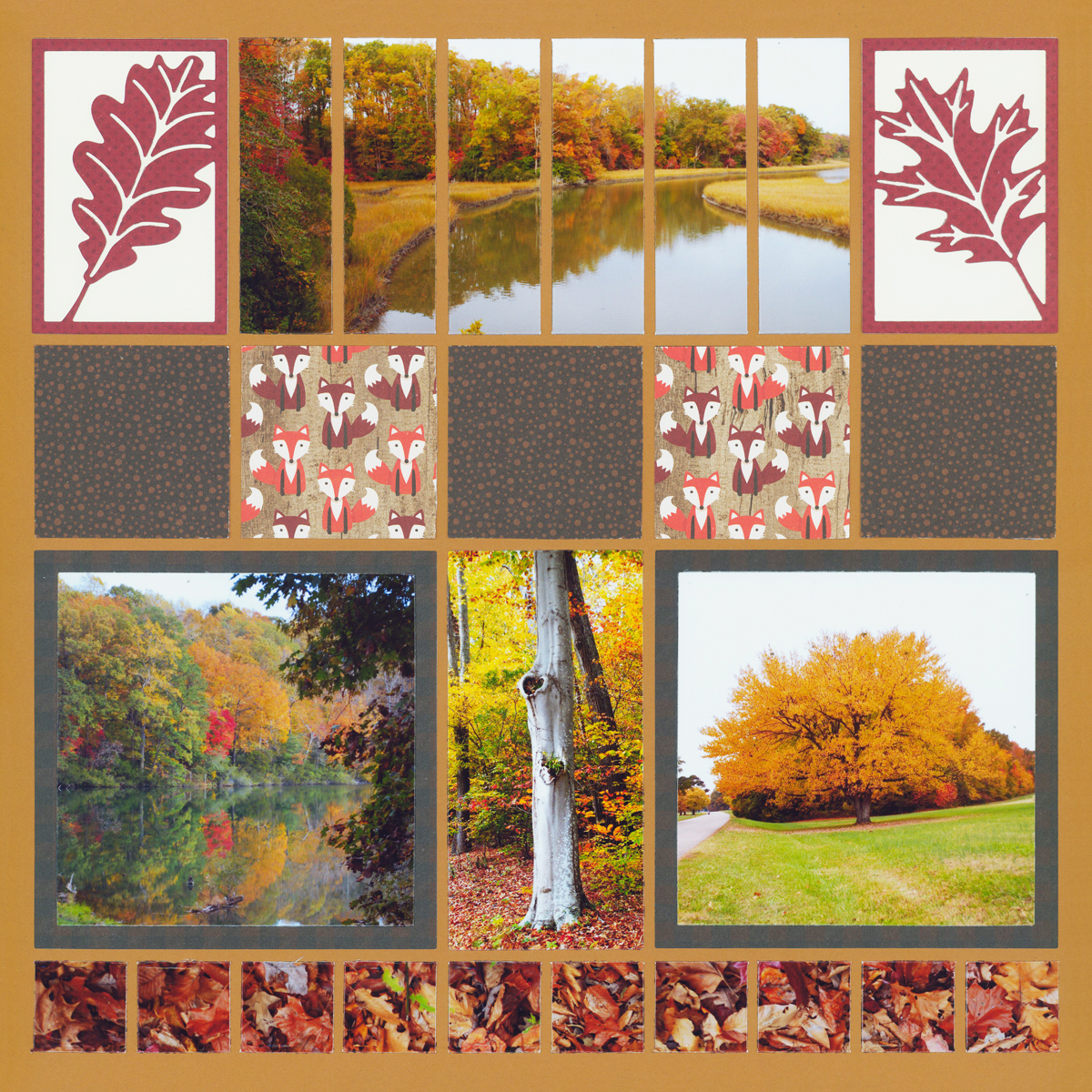 "Fall Parkway" by Paije - Pattern #195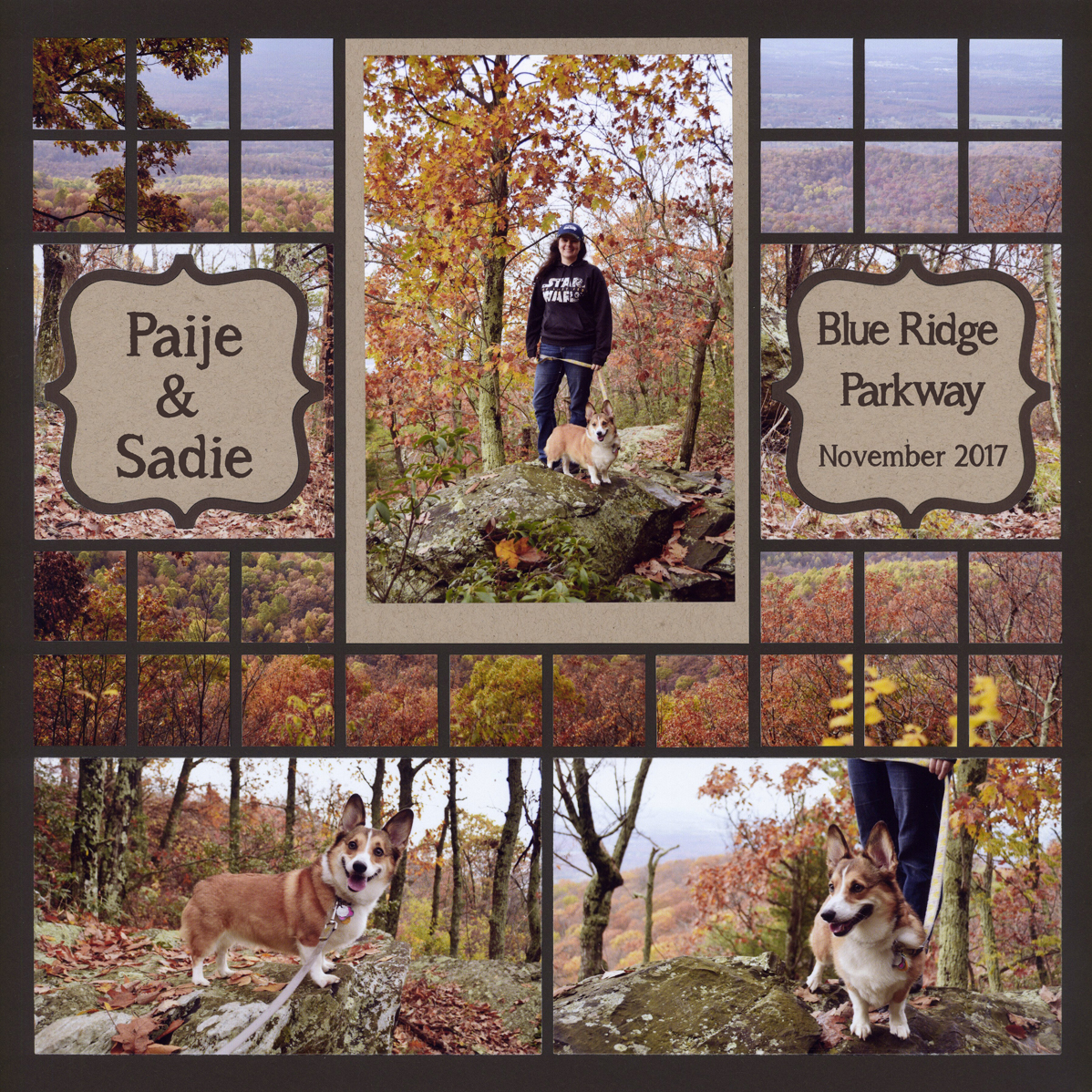 "Blue Ridge Parkway" by Tami Potter - Pattern #157
Cutting a few photos, or parts of photos, into mosaic pieces creates a beautiful scenic background for your main pictures.
What better way to showcase a trip to the pumpkin patch than to create a circle!
Use the Horizon Die Sets to make the circle and then add a feature photo in the middle. Accent it with stickers for an adorable fall page.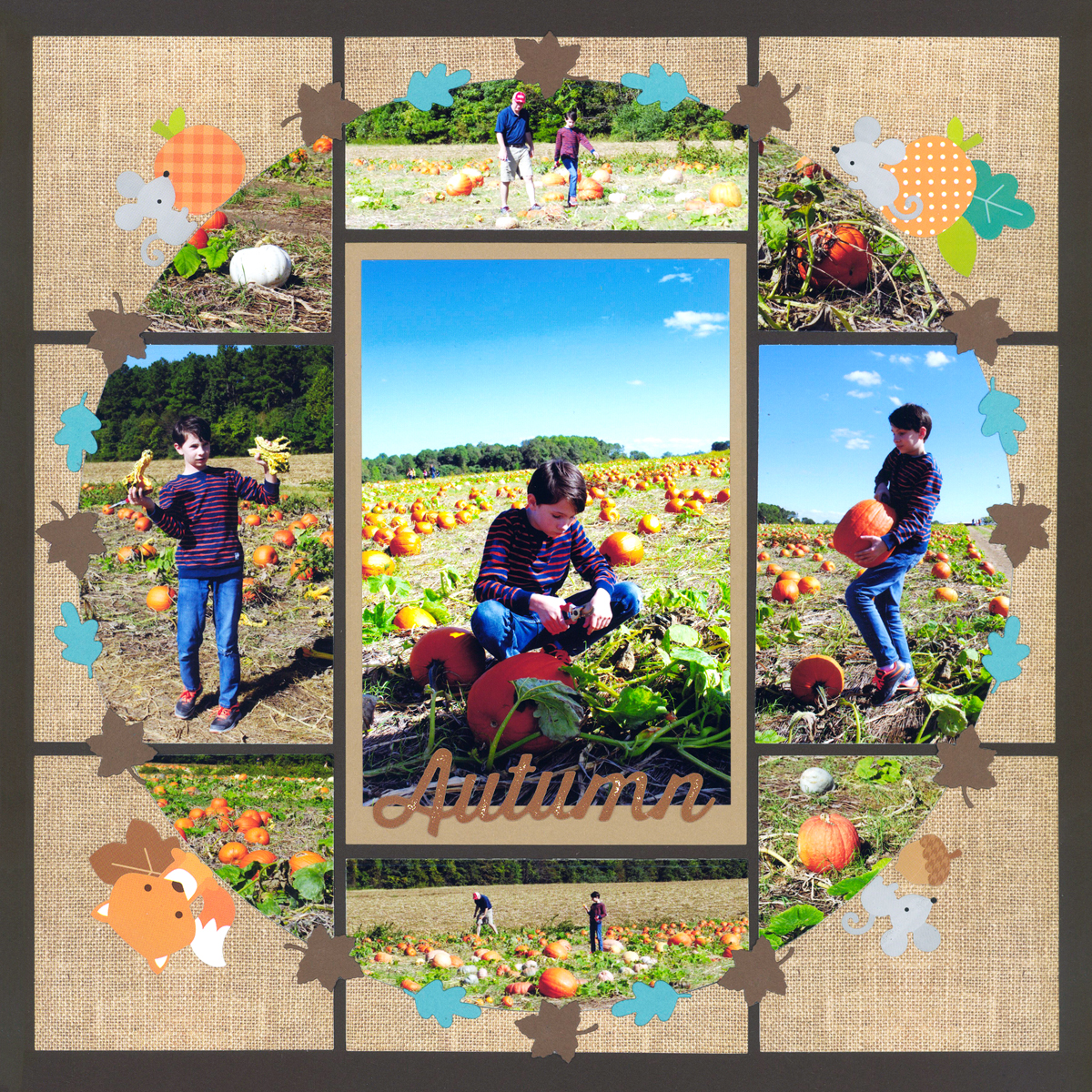 "Pumpkin Picking" by Paije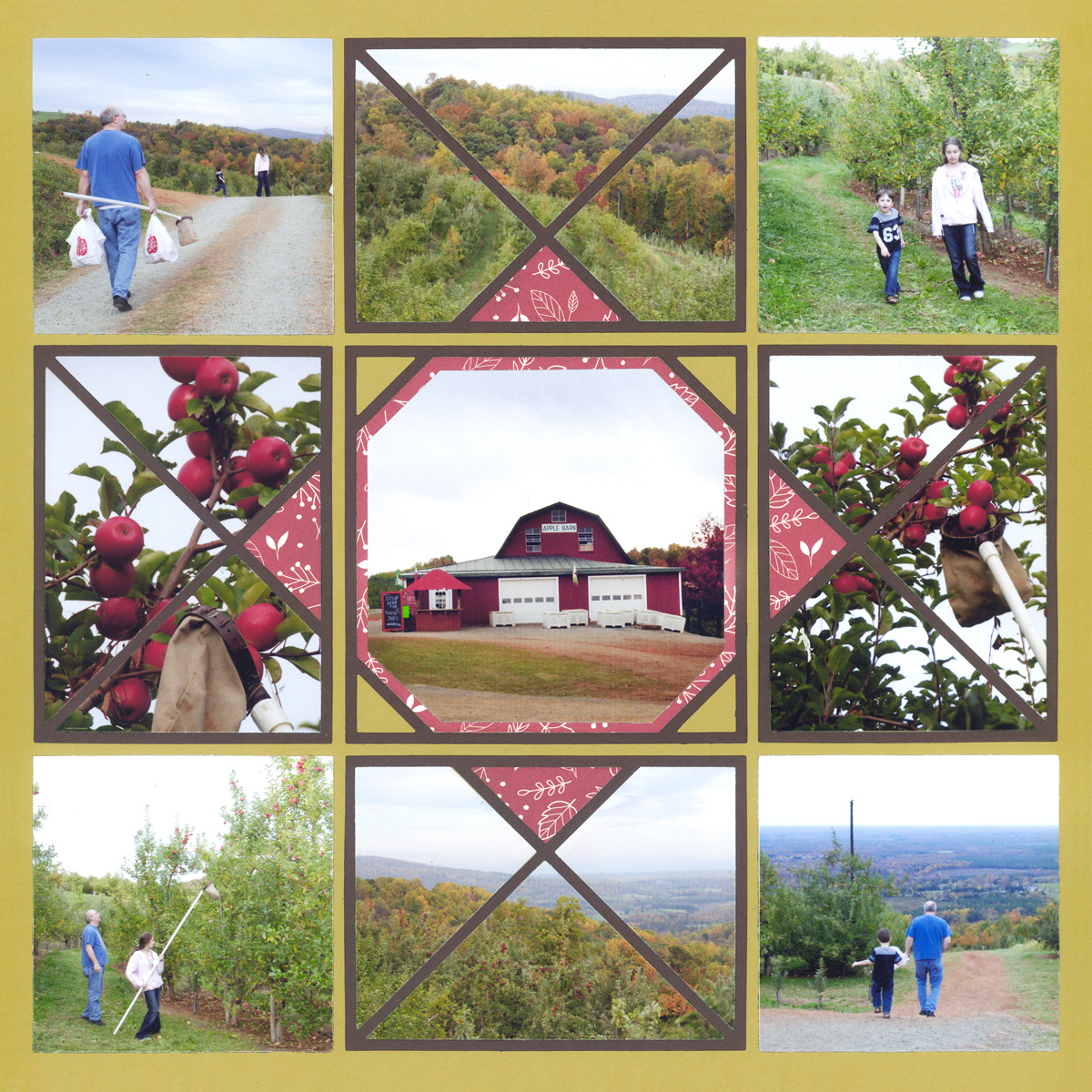 "Carter Mountain Orchard" by Paije - Pattern #344
Trip to the apple orchard are naturally filled with photo opps. But to make those photos really say, "WOW," showcase them with X Factor Dies.
These dies allow for unique corners and frames and lines that you cannot get with any other die set.
Pumpkin pie and autumn go hand in hand. Take a cue from that and create a beautiful pie filled with fall fun.
The Pie Dies allow you to place 12 photos on a single page.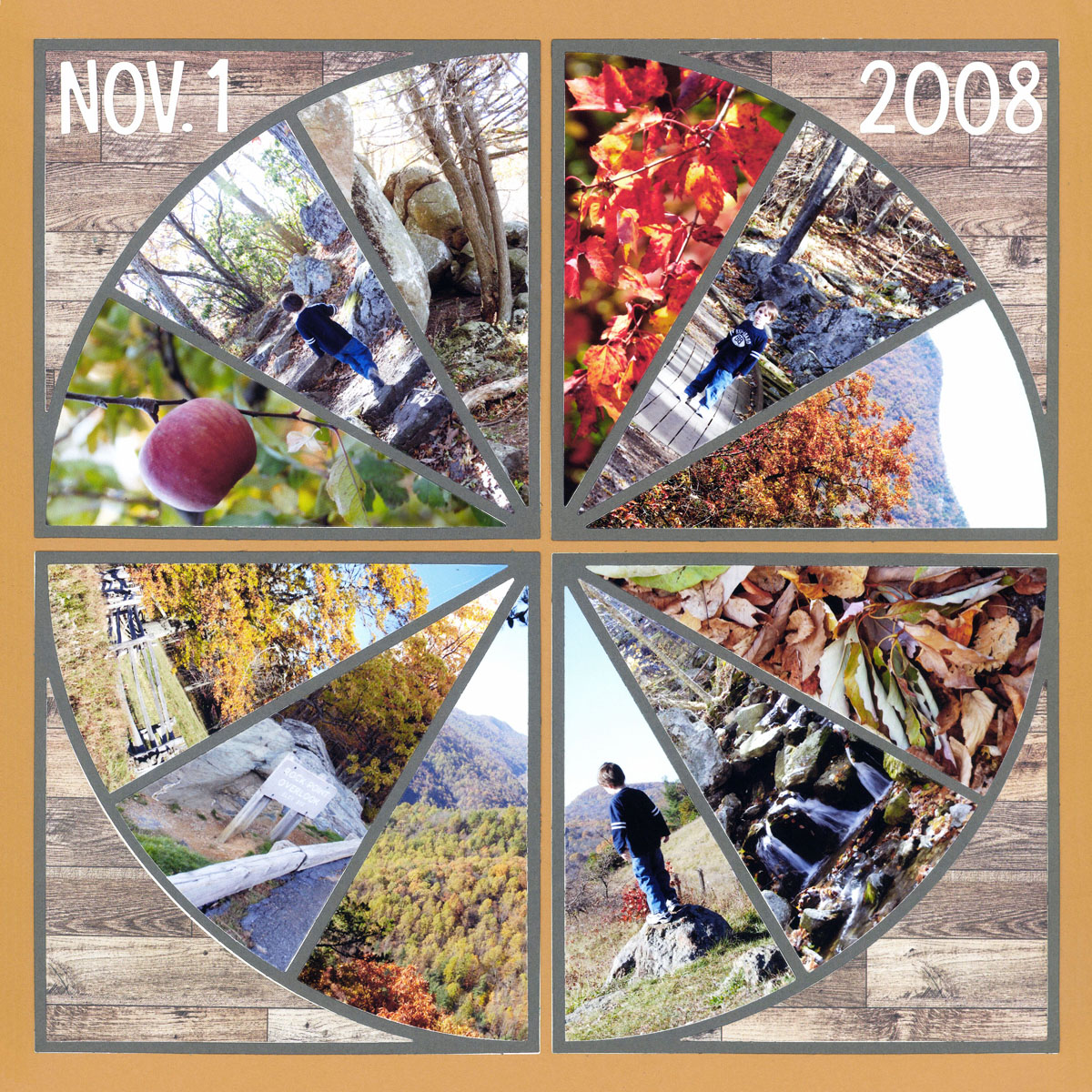 "Autumn Mountains" by Paije - Pattern #431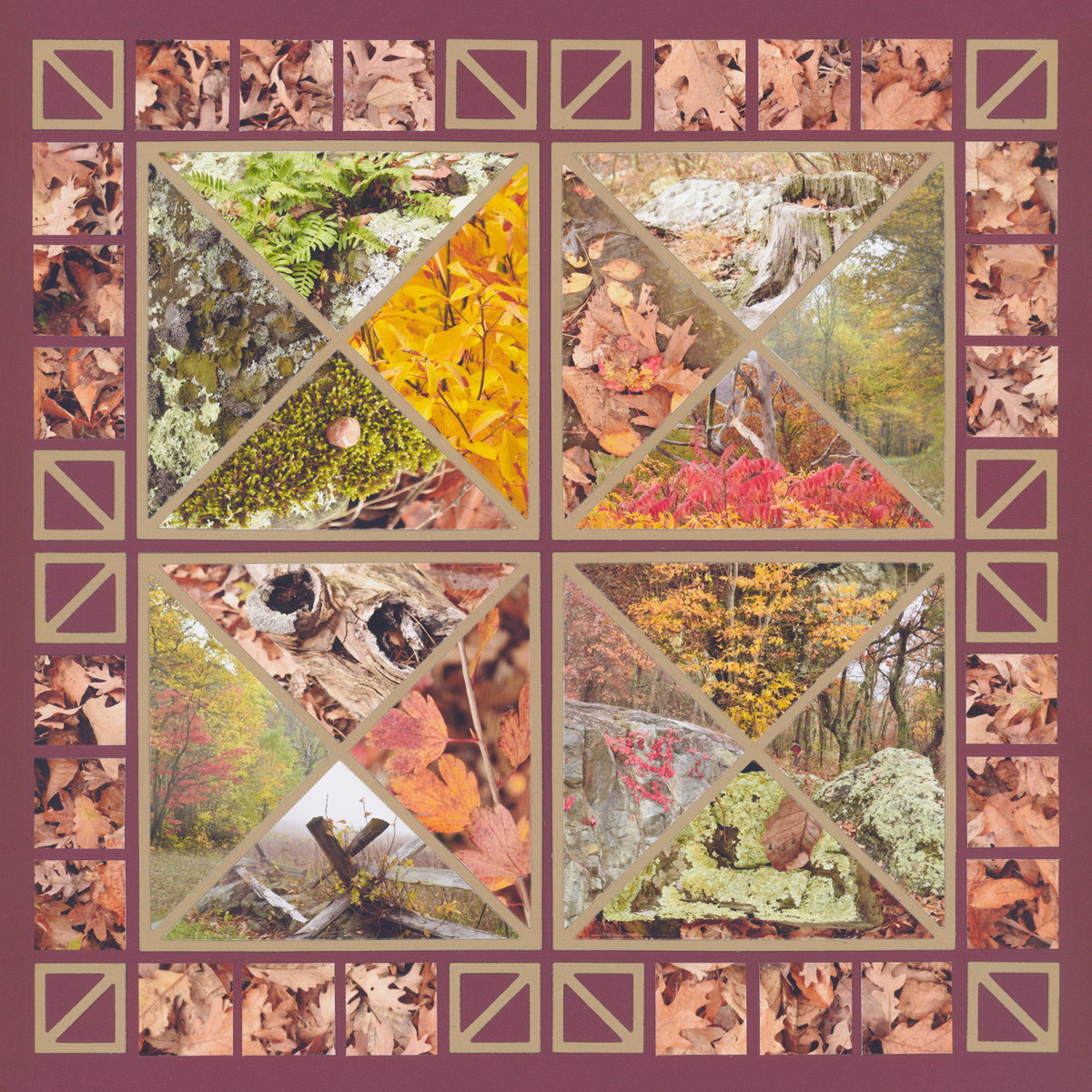 "Details of Shenandoah"by Paije - Pattern #133
Another way to incorporate a lot of pictures on a single page is with the Diamond Mine Dies.
This collection creates some unique shapes and this layout allows for at least 17 photos on a single page!